Image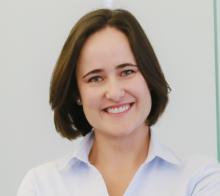 CARMEN PENDERIS
Job Title
Technical Advisor for Saadiya Adam
Carmen Penderis was appointed as the Technical Advisor for Saadiya Adam in May 2023. With experience as the Technical Executive at the Institute of Chartered Accountants of Namibia (ICAN), Ms. Penderis was responsible for shaping auditing, accounting, and ethics standards for Chartered Accountants in Namibia during her four-and-a-half-year tenure.
As the driving force behind ICAN's standard-setting efforts, Ms. Penderis engaged with various stakeholders, including regulators, supervisors, and government entities.
With limited resources at ICAN, Carmen took on the responsibility of drafting all circulars issued by the organization. This encompassed both standard-setting circulars and guidance for implementing those standards.
In addition to her role in standard setting, Ms. Penderis was also responsible for driving and enforcing professional ethics within the accounting community in Namibia. She was responsible for spearheading investigations and disciplinary actions against Chartered Accountants in Namibia to ensure compliance with the IESBA Code of Ethics for Professional Accountants.