Image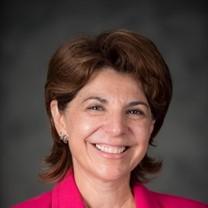 Sylvia Meljem Enriquez de Rivera
Sylvia Meljem, CPA, became a member of the IFAC PAO Development & Advisory Group on January 2021, having previously served as a technical advisor on the International Accounting Education Standards Board from 2016 to 2018 and IAESB member from 2007 to 2012.
Ms. Meljem is a faculty member of ITAM, one of the most prestigious universities in Mexico, where she has occupied several positions for more than 25 years, including Accounting Program Director, chair of the Accounting department, and from 2012 to present, Accounting Research Center Director.
She has published articles in national and international journals along with several books, including "Accounting of Costs and Strategy Management," co-authored with Carlos Mallo, Robert S. Kaplan, and Carlos Giménez.
Additionally, she is International Affairs VP of the Instituto Mexicano de Contadores Públicos, A.C. (IMCP), president of the Academic Subcommittee of Corporate Governance Council and editorial board former president of the IMCP magazine, Contaduría Pública.
For her outstanding career in the accounting profession, she received the Refugio Roman Almonte, an CCPM award recognizing female accountants and commemorating the 100th anniversary of International Women's Day.
Ms. Meljem earned a doctoral degree in management sciences, a master´s degree in business, and a bachelor's degree in accounting from ITAM.