Evaluar y Mejorar el Gobierno en las Organizaciones
Evaluating and Improving Governance in Organizations
IFAC
Apr 13, 2016 | Guidance & Support Tools
Spanish-Latin America
Esta Guía Internacional de Buenas Prácticas proporciona una orientación del marco y principios para los contadores profesionales en negocios y sus organizaciones en la evaluación y mejora el control interno como una parte integrada de gobierno, gestión de riesgos y sistemas de control interno de la organización.
Image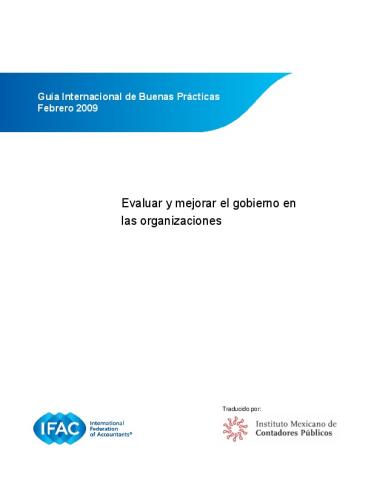 Evaluating and Improving Governance in Organizations
Copyright © 2023 The International Federation of Accountants (IFAC). All rights reserved.