Recommendations for the G20 Nations
Meeting of September 24-25, 2009
IFAC
Jul 30, 2009 | Comment Letters
English
Recommendations from IFAC, on behalf of the global accountancy profession, for consideration by the G20 at its meeting on September 24–25, 2009. These recommendations build on the previous submission that IFAC provided to the G20 in March 2009. IFAC stresses their importance in providing longterm solutions for the financial crisis and in maintaining and promoting integration of the global economy.
Image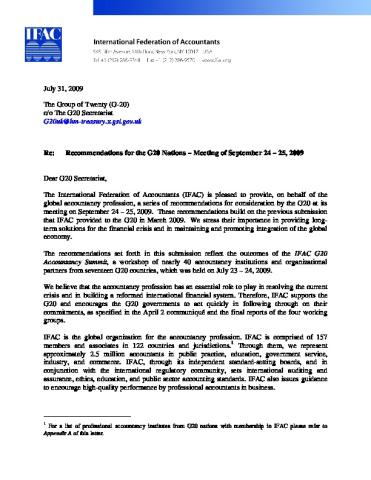 Meeting of September 24-25, 2009
Copyright © 2023 The International Federation of Accountants (IFAC). All rights reserved.