Small Business Continuity Checklist
How to Survive and Thrive Post COVID-19
IFAC
May 11, 2020 |
English
All available Translation:
Small businesses have been disproportionately affected by the COVID-19 pandemic. Most organizations worldwide are small in size, and the importance of small businesses to the global economy is indisputable. The Small Business Continuity Checklist will help small businesses navigate today's crisis and plan for tomorrow's "new normal".
Image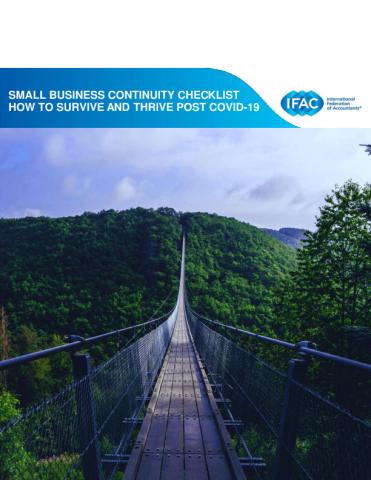 How to Survive and Thrive Post COVID-19
Copyright © 2023 The International Federation of Accountants (IFAC). All rights reserved.