Focusing on Performance
Principles for Effective PAO Governance
IFAC
Jan 19, 2018 | Guidance & Support Tools
English
All available Translation:
In progress Translation:
The International Federation of Accountants (IFAC) has released a new publication, Focusing on Performance, which is designed to raise awareness of the importance among PAOs to consider the suggested best governance practices and principles while reflecting on their current governance arrangements. The publication also features a self-assessment tool that PAOs can repeatedly utilize when reviewing the principles and their governance framework. The publication is intended for use in combination with other practical guidance, such as a forthcoming piece on governance that is part of the Confederation of Asian and Pacific Accountants' Maturity Model Guidance Series.
Image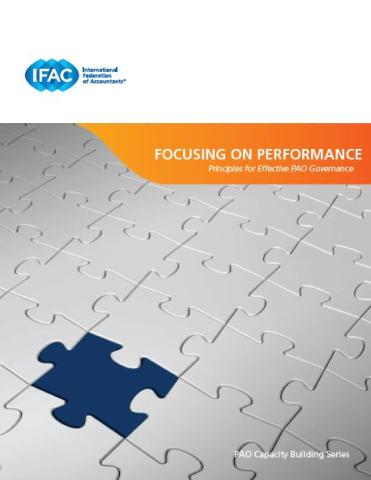 Principles for Effective PAO Governance
Copyright © 2023 The International Federation of Accountants (IFAC). All rights reserved.