Project and Investment Appraisal for Sustainable Value Creation
International Good Practice Guidance
IFAC
| Guidance & Support Tools
978-1-60815-162-2
English
All available Translation:
This guidance was written for all organizations, regardless of their size or structure, private or public, to support the accountancy profession's facilitation of sustainable organizations, financial markets, and economies by providing guiding principles to manage the complexities of performing a robust project and investment appraisal. Greater rigor in the appraisal and decision process can be achieved by using the principles as a benchmark against which to assess an organization's current practice.
An Executive Summary of this guidance is also available.
Image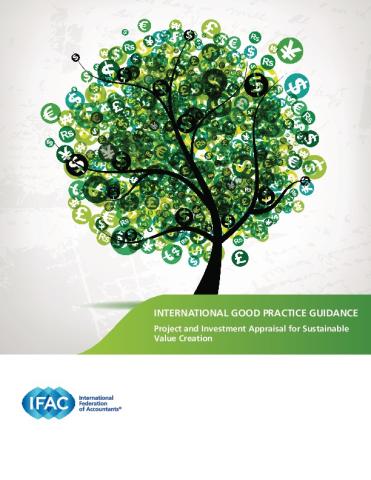 International Good Practice Guidance
Copyright © 2023 The International Federation of Accountants (IFAC). All rights reserved.