The Role of Accountants in Mainstreaming Sustainability in Business
Insights from IFAC's Professional Accountants in Business Advisory Group
IFAC
Nov 29, 2021 | Surveys & Reports
English
All available Translation:
Convening virtually over two days, IFAC's Professional Accountants in Business (PAIB) Advisory Group, a dynamic global group of business and finance leaders, shared their insights on how accountants are contributing to value creation and sustainability in their organizations in both the private and public sectors and the extent to which digital assets could disrupt industries and gain legitimacy. This report includes highlights from the discussions. 
Image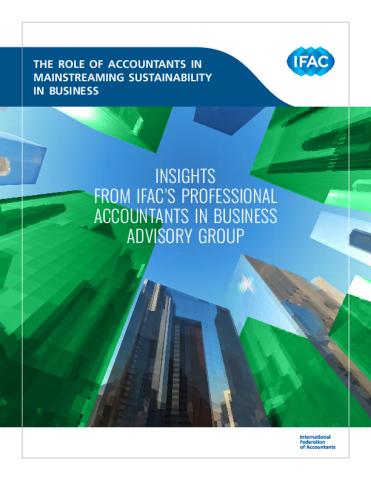 Insights from IFAC's Professional Accountants in Business Advisory Group
Copyright © 2023 The International Federation of Accountants (IFAC). All rights reserved.