Agreed-Upon Procedures Engagements
A Growth and Value Opportunity
IFAC
Dec 14, 2017 | Guidance & Support Tools
978-1-60815-348-0
English
All available Translation:
In progress Translation:
This publication outlines what an agreed-upon procedures engagements is, identifies the benefits to clients of offering such services, and when such engagements are appropriate. It also covers examples of financial and non-financial information AUP engagements and six short case studies with example procedures that might be applied.
Image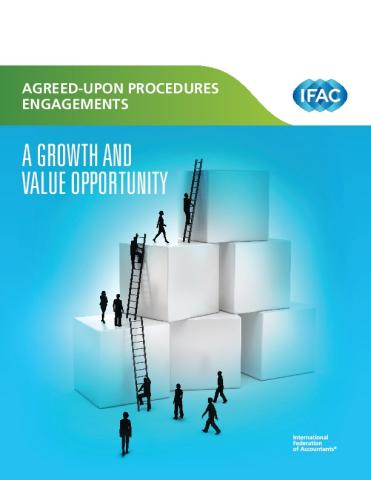 A Growth and Value Opportunity
Copyright © 2023 The International Federation of Accountants (IFAC). All rights reserved.