Preparing for Sustainability Reporting and Assurance
An introduction for the public sector globally
IFAC
Oct 16, 2023 | Surveys & Reports
English
All available Translation:
This executive summary provides an outline of ACCA

(the Association of Chartered Certified Accountants)

, IDI (INTOSAI Development Initiative) and IFAC's forthcoming introduction to sustainability reporting and assurance, intended for the public sector globally.
The report draws on two global roundtables, held in August and September 2023, with professionals involved in both reporting and audit in the public sector.
The executive summary launched at a session at the UN World Investment Forum 2023 in Abu Dhabi in October 2023. 
For IFAC, the report builds on its ongoing work on sustainability reporting and contributing to the adoption and implementation of high quality accounting standards, such as the event Equipping the Public Sector for Sustainability Action convened in spring 2023 exploring the key issues, and provides feedback to the International Public Sector Accounting Standards Board (IPSASB) 2022 consultation, Advancing Public Sector Sustainability Reporting.
The executive summary explores how the information provided through the sustainability reporting and assurance process should advance sustainable development.
It sets out why the public sector should engage in reporting and assurance in this area, outlines principles for reporting and assurance, and explores what sustainability assurance involves for the public sector.
Image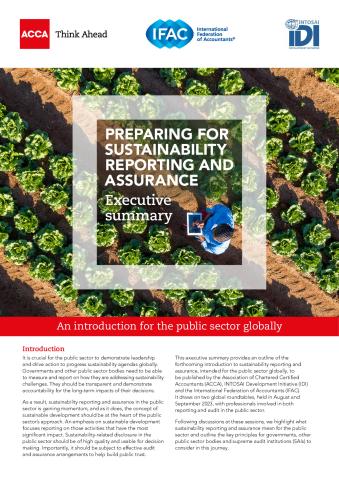 An Introduction for the Public Sector Globally
Image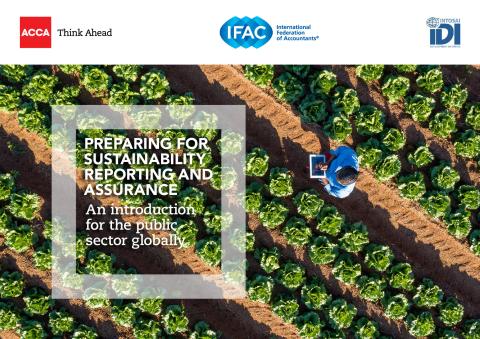 An introduction for the public sector globally
Copyright © 2023 The International Federation of Accountants (IFAC). All rights reserved.