Strong & Sustainable: How We're Creating Value
2022 IFAC Integrated Annual Review
IFAC
Sep 29, 2023 | Annual Reports and Plans
English
IFAC's annual review is a key element of our accountability to stakeholders. It includes an overview of IFAC's IMPACT approach and value creation model, our strategic objectives and performance highlights, and our governance processes.
It draws on integrated reporting principles and concepts as set out in the International Integrated Reporting <IR> Framework.
This review is supplemented by IFAC's Financial Statements for the year ended December 31, 2022, which have been reviewed and approved by IFAC's Board of Directors.
We thank IFAC's many stakeholders for the collaborative relationships that contributed to the successes described in this report, especially acknowledge our member organizations, the Forum of Firms, our Network Partners, our Board and the many other volunteers who give so much of their time, and of course, IFAC's staff. 
Image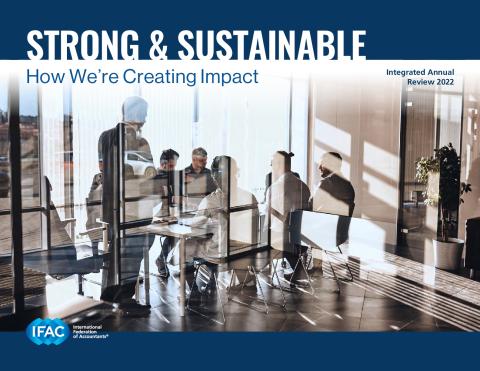 How We're Creating Impact
Copyright © 2023 The International Federation of Accountants (IFAC). All rights reserved.