Global Survey on Risk Management and Internal Control
Results, Analysis, and Proposed Next Steps
IFAC
Feb 27, 2011 | Surveys & Reports
978-1-60815-080-9
English
All available Translation:
The PAIB Committee's survey on risk management and internal control received over 600 responses from around the globe. This information paper provides an analysis of the survey results and summarizes respondents' recommendations for the next steps in this area.
Image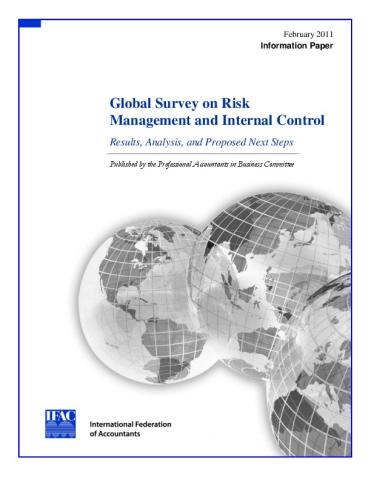 Results, Analysis, and Proposed Next Steps
Copyright © 2023 The International Federation of Accountants (IFAC). All rights reserved.