Guide to Practice Management for Small- and Medium-Sized Practices
IFAC
| Guidance & Support Tools
978-1-60815-130-1
English
All available Translation:
This guide provides guidance to small- and medium-sized practices on how to better manage their practice and ultimately operate in a safe, profitable, and professional manner. The publication includes practice management principles and best practices on a comprehensive range of topics, including strategic planning, managing staff, client relationship management, and succession planning. It features case studies to illustrate the concepts, checklists and forms, a list of further readings, and modules that may be used for training and education.
See also the Companion Manual to the Guide on how member bodies and other professional accountancy organizations can make the best use of the Guide. 
Image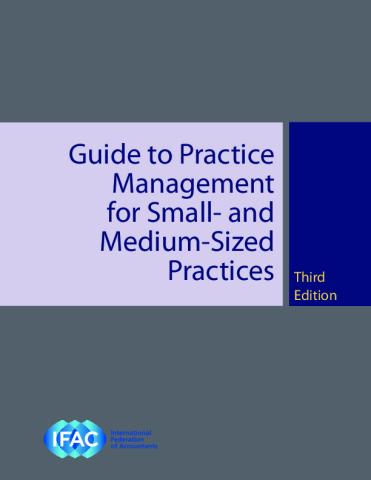 Third Edition
Copyright © 2023 The International Federation of Accountants (IFAC). All rights reserved.