Image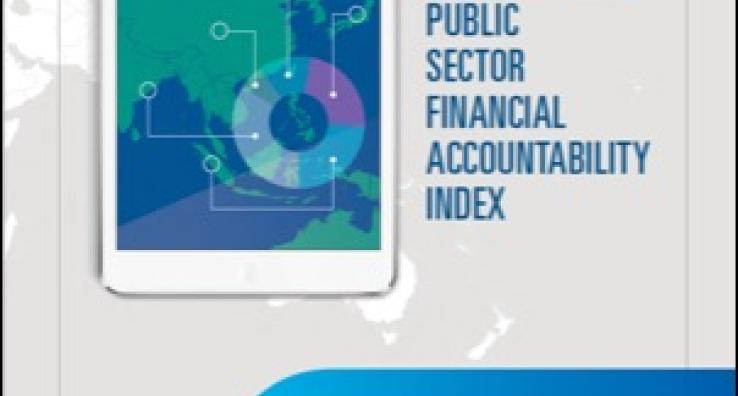 2018 Status Report
Accrual reporting – recording the economic substance of transactions when they occur rather than when cash settlement occurs – is fundamental to good decision making, transparency and accountability.
Analyzing data captured by IFAC and CIPFA's International Public Sector Financial Accountability Index, the 2018 Status Report (published in November 2018) analyzes information from 150 jurisdictions across the globe to develop an understanding of the bases and frameworks used in public sector financial reporting.
The results painted a positive picture for future accrual and adoption efforts globally.
The report projected that the number of governments reporting on accrual will rise from 25% in 2018 to 65% in 2023. The greatest areas of accrual reform during this time were projected to be Africa, Asia and Latin America and the Caribbean.
Image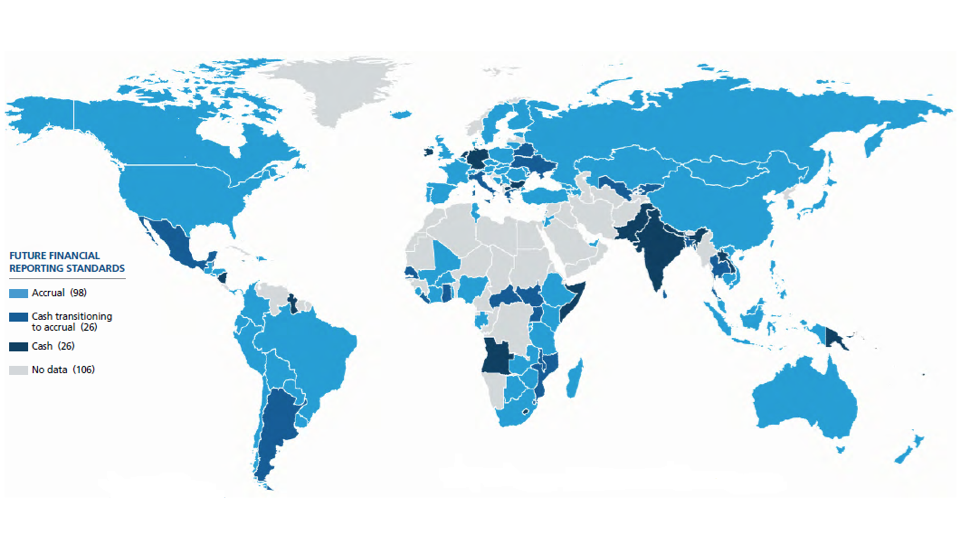 By 2023 65% of Governments will Report on Accrual
There is significant accrual adoption activity underway across all regions of the world. Based on the Index findings, the number of governments reporting on accrual was projected to be more than double in the next five years from 2018. The report projected that, by the end of 2023, 98 of governments (65% of the Index population) will report fully on accrual.
The regions expected to see the greatest increases in accrual adoption by 2023 included:
Africa: 19 total countries (two currently)
Latin America and the Caribbean: 23 total countries (seven currently)
Asia: 21 total countries (six currently)
Image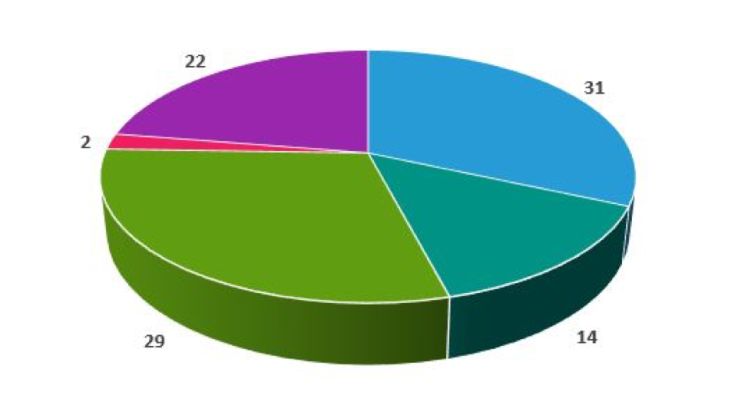 IPSAS Usage and Influence Will Increase
Of the 98 governments projected to be reporting on accrual by 2023, 74 were projected to be making use of IPSAS in one of three ways:
31 governments will adopt IPSAS directly
14 governments will adopt IPSAS indirectly
29 governments will use IPSAS as a reference point
The 2018 data was updated as of 2/28/2019, and enhanced by publishing links to the then-latest sets of published accounts for the first time.