The Professional Accountancy Organization Development Advisory Group (PAO DAG) plays a crucial role in IFAC's global capacity building initiatives, aiming to foster robust and sustainable Professional Accountancy Organisations (PAOs) worldwide in alignment with the public interest.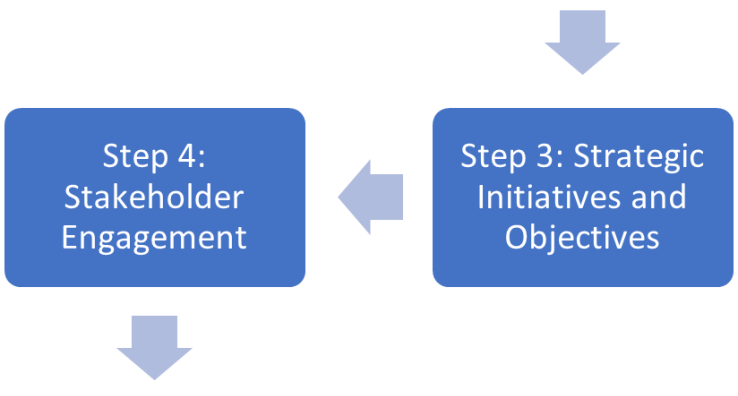 In the ever-evolving landscape of professional accountancy, establishing a solid strategic foundation is pivotal for the success of new and smaller Professional Accountancy Organizations (PAOs).  Recognising this need, the PAO DAG, let by Chair Ms. Jelena Misita, initiated a Strategic Planning workstream at the February 2023 DAG meeting specifically targeting the unique challenges faced by PAOs in smaller and less developed settings.   .
The working group responsible for this workstream has committed to crafting a comprehensive guide, designed to provide PAOs with a clear and practical framework for formulating, implementing, and monitoring an effective strategic plan.  This resource aims to provide PAOs with a clear "What", "Why", and practical "How" framework for developing, implementing, and monitoring an effective strategic plan guiding them through their journey from inception to fruition.   
Commencing with a thorough environmental analysis, the guide lays a robust foundation, enabling PAOs to identify their  strengths, weaknesses, opportunities, and threats, thereby charting a clear and visionary course towards success.  The transition from vision to tangible results requires strategic initiatives, meticulously guided by SMART (Specific, Measurable, Assignable, Realistic, and Time-related) objectives, ensuring that each PAO's goals cam come to fruition.

Collaborative stakeholder engagement plays a pivotal role in this journey through alignment with their expectations, fostering a sense of shared ownership and commitment.
The next phase in the guide will involve prudent resource allocation and detailed action planning to ensure that PAOs are equipped for the challenges ahead. Detailed action plans, akin to navigation charts, break down initiatives into actionable steps, assigning responsibilities and deadlines to facilitate efficient implementation.

During the execution phase, clear articulation of the strategic plan's benefits, paired with addressing concerns, will garner support from all quarters. Consistent monitoring and adaptability are paramount, likened to steering through changing waters.
The process of data collection and analysis will provide PAOs valuable feedback on progress and informs decision-making. Rigorous evaluation against objectives will also ensure that strategies are fine-tuned for optimal impact.
The comprehensive guide will serve as a strategic blueprint empowering new and smaller PAOs to harness the power of strategic planning, providing them with the tools for understanding, action, and perpetual improvement.  By understanding the "Why" behind each step and implementing the "How", this toolkit will empower PAOs to thrive and adapt to change, toward a prosperous future in the realm of professional accountancy.
The guide will also map key functions of a PAO with IFAC's Statements of Membership Obligations (SMOs) providing clear benchmarks for both current and potential IFAC member organizations and a pathway for PAOs to continuously improve.
In discussions with a number of PAOs they have indicated their interest in the toolkit, which underlines the relevance and need for this resource. This toolkit is poised to provide invaluable support, guiding PAOs through their strategic journey.
In preparation, the DAG is set to conduct pilot testing of the toolkit's implementation, enabling the group to refine the final product based on this real-world application.  The Strategic Planning Workstream will continue to engage with PAOs that have expressed interest in using the toolkit, particularly new and smaller-sized PAOs. Please contact Dana Jensen, Senior Manager, IFAC (DanaJensen@Ifac.org) if your PAO is interested in being included as a pilot case study for the toolkit between November 2023-January 2024. 
Stay tuned for the launch of the strategic planning toolkit in Q1 of 2024!