Image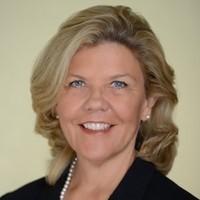 Sheree Ebanks
Sheree Ebanks has been a member of the IFAC PAO Development & Advisory Group since January 2020, a nomination she received from the Cayman Islands Institute of Professional Accountants (CIIPA).
As the CEO of CIIPA, Mrs. Ebanks brings over 40 years of experience in banking, wealth management, and governance. Her expertise has been pivotal in advancing the accounting profession and the financial services sector in the Cayman Islands. With a strong understanding of the industry's opportunities and challenges, she is committed to promoting high standards of ethics, education, and excellence among accountants while fostering collaboration and innovation among stakeholders.
In addition to her role at CIIPA, Mrs. Ebanks serves as the Chairperson of the Caribbean Utilities Company and the Public Service Pensions Board. She is also a Board Member and Audit Committee Chair of the Royal Bank of Canada (Cayman).
Mrs. Ebanks's previous experience includes a notable career with one of Cayman's largest banks, where she was the director and Head of Wealth Management. In this role, she oversaw trust and fiduciary services, asset management, and fund administration, contributing significantly to strategy and profitability. She retired from the bank in 2013 after 33 years of service.
Mrs. Ebanks's academic credentials include an MBA from the University of Liverpool and an Accredited Director designation from the Chartered Governance Institute of Canada. She is also a certified Anti-Money Laundering Specialist (CAMLS). In 2022, she was awarded with the Queen's Certificate and Badge of Honour in recognition of her substantial contributions to the financial services sector.