At IFAC, we have the privilege of meeting with global experts on important topics ranging from sustainability and environmental, social and governance (ESG) reporting to education technology. These experts inform IFAC's work and our volunteer advisory groups' thinking. In particular, the International Panel on Accountancy Education uses regular conversations with experts to understand current issues facing our profession, explore implications to the profession, including effects on accountants' skills and competencies. We also use these conversations to facilitate our advocacy for the profession.
The IFAC EdExchange video series presents the sessions and speakers' discussions to consider the impact for developing skills and competencies, or acquiring knowledge, for the accounting profession. We believe this will help arm our profession with further knowledge. We are keen to encourage an exchange of views to further enhance the profession's understanding of some of these new questions we face.
Sustainability Videos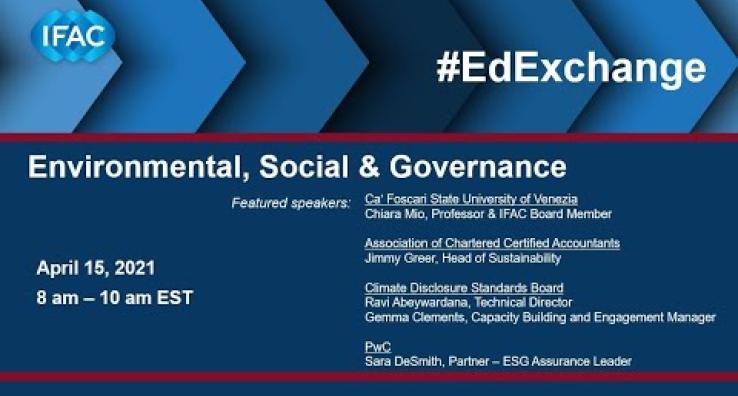 How Is Sustainability Affecting Academia, Research and Teaching?
How is the global focus on sustainability affecting academia? Prof. Chiara Mio explains.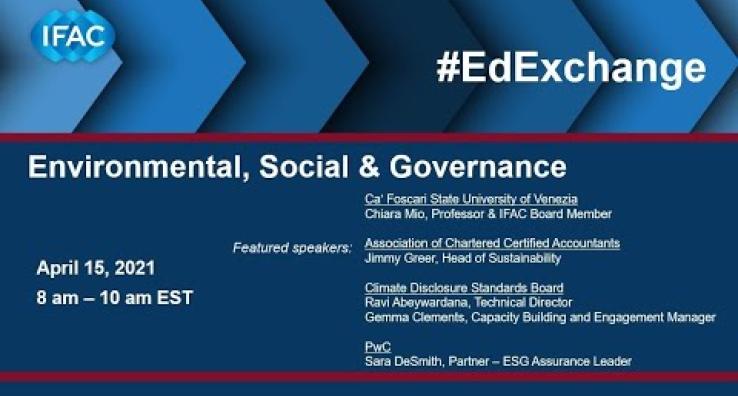 What Does ACCA's Research Reveal about ESG Trends?
Jimmy Greer, ACCA's head of sustainability, on environmental, social and governance reporting and issues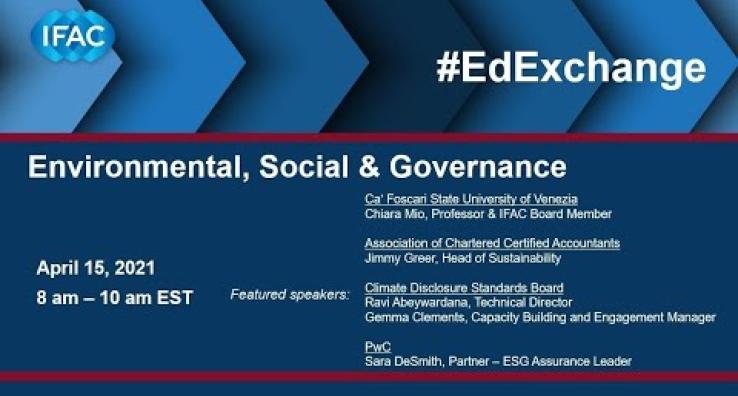 The Sustainability Knowledge Gap
Ravi Abeywardana and Gemma Clements from the Climate Disclosures Standards Board on the sustainability knowledge gap and building sustainability capacity within the profession
See more ESG videos
Don't miss more videos from the 2021 EdExchange Summit: Leading Sustainability
Diversity, Equity, and Inclusion Videos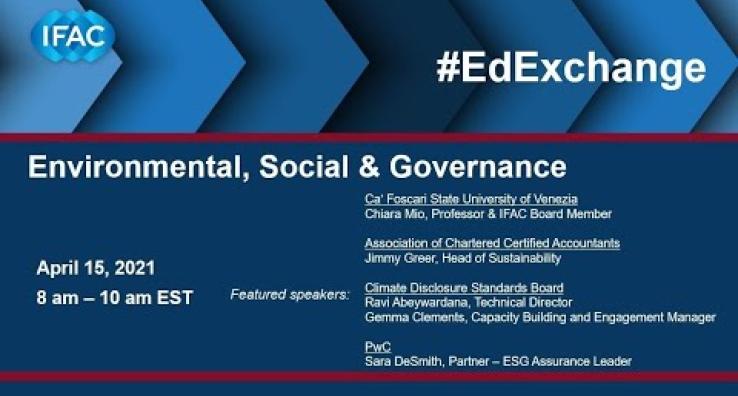 The Sustainability Knowledge Gap
Ravi Abeywardana and Gemma Clements from the Climate Disclosures Standards Board on the sustainability knowledge gap and building sustainability capacity within the profession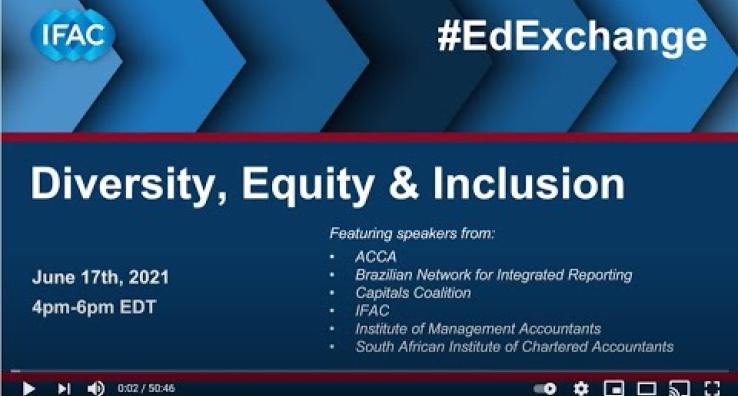 Highlighting the Diversity Gap in US Accounting
Loreal Jiles and Shari Littan from the Institute of Management Accountants on its recent diversity, inclusion and equity report and the diversity gap in the US accountancy profession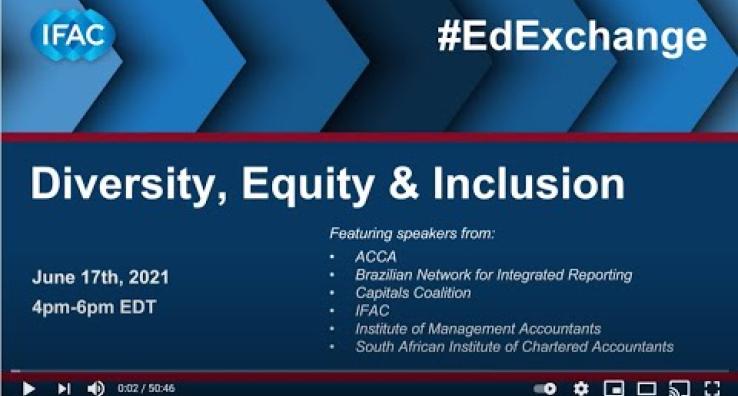 Opportunities to Overcome Barriers to Diversity
Robert Zwane from the South African Institute of Chartered Accountants, Clive Webb from ACCA, and Vania Borgeth from the Brazilian Network for Integrated Reporting, on DEI and overcoming barriers to diversity (moderated by IFAC's former head of human capital Damarys Albino)
See more DEI videos
Technology Videos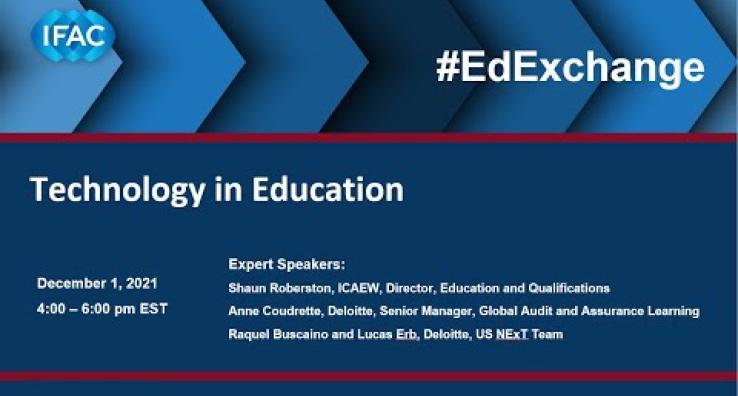 Building Data Analytics into Assessments
Shaun Robertson, Director, Education and Qualifications, ICAEW, on the evolution of technology and education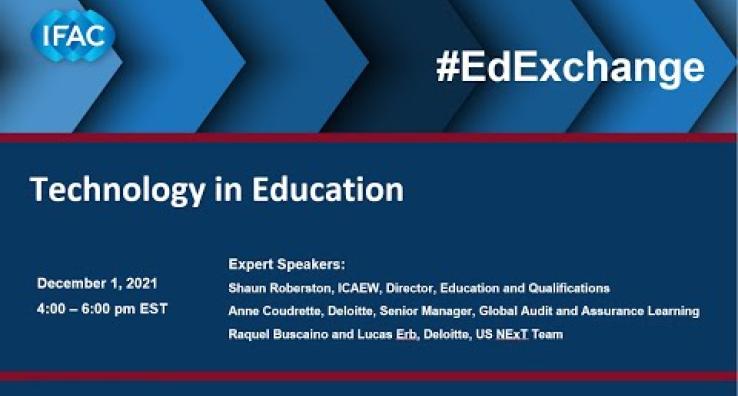 Augmented Reality Technology in Education
Anna Coudrette, Senior Manager, Global Audit and Assurance Learning, Deloitte, on the evolution of technology and education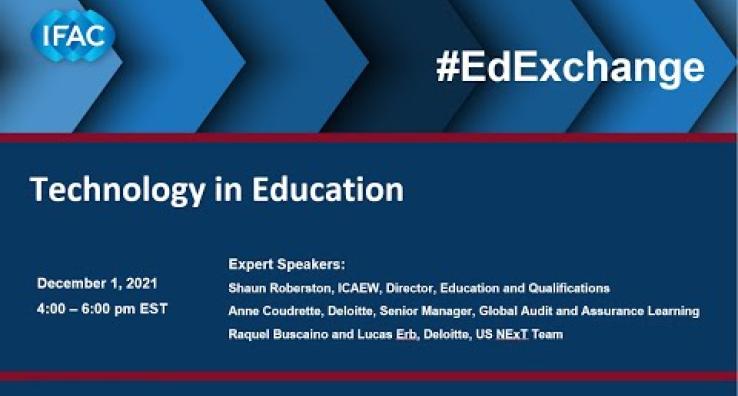 Virtual Reality Technology in Education
Raquel Buscaino and Lucas Erb from Deloitte's US NExT Team on the evolution of technology and education
See more technology videos
Don't miss more videos from the 2022 EdExchange Summit: The Future of Technology & Accounting
Integrity & Anti-Corruption Videos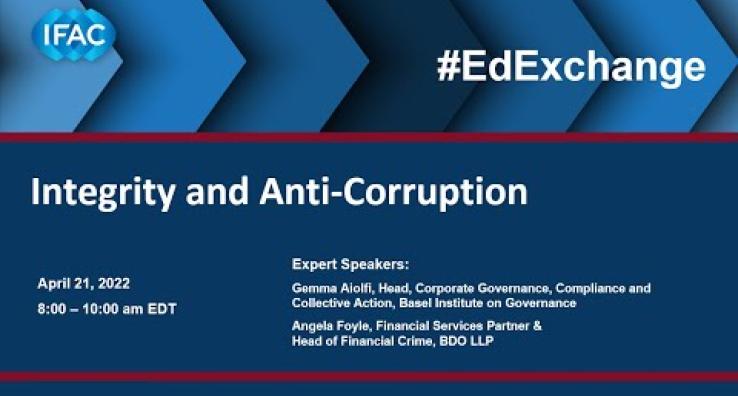 Economic Crime and Anti-Corruption
Angela Foyle, Financial Services Partner and Head of Financial Crime at BDO LLP, on economic crime, integrity and anti-corruption efforts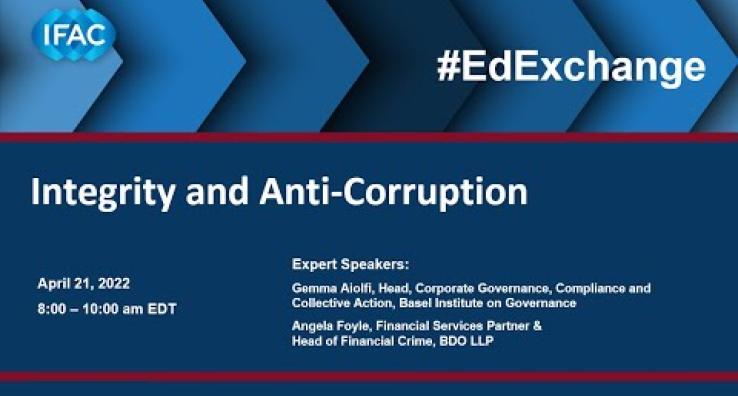 Combating Corruption with Collective Action
Gemma Aiolfi, Head, Corporate Governance, Compliance and Collective Action at Basel Institute on Governance, on what collective actions are underway to combat corruption
More videos to come on anti-corruption
See more anti-corruption videos
Connecting Education Stakeholders Videos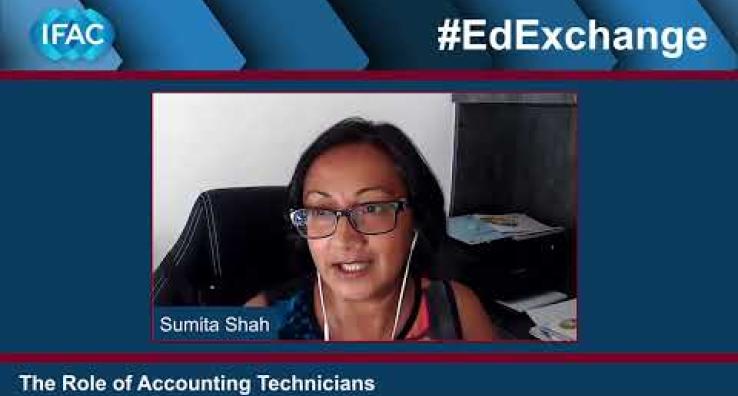 Connecting the Accountancy Ecosystem & the Path of Technicians
Sumita Shah from the Confederation of Asia and Pacific Accountants on the role Accounting Technicians play in connecting the entire accountancy ecosystem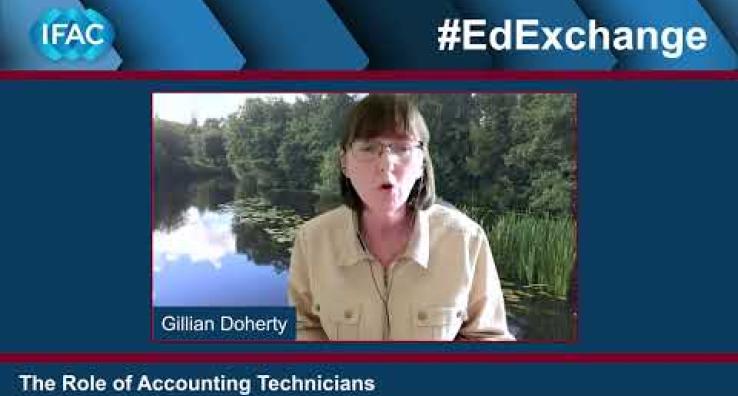 The Role of Accounting Technicians (Accounting Technicians Ireland)
Gillian Doherty from Accounting Technicians Ireland makes the "Case for Revolution" and argues for new Accounting Technologist role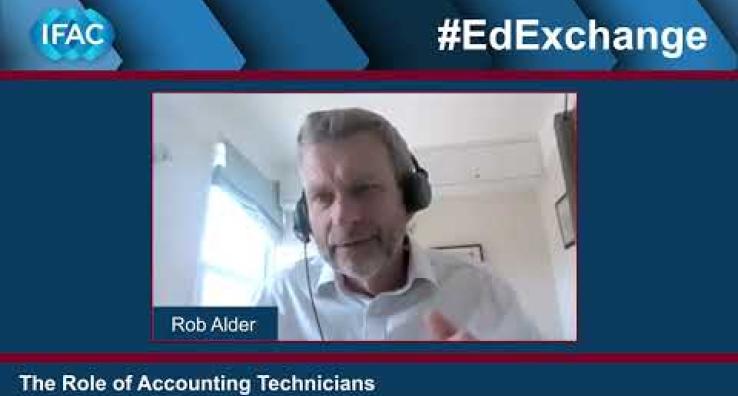 The Role of Accounting Technicians (Association of Accounting Technicians)
Rob Alder from the Association of Accounting Technicians about the importance of Accounting Technicians in the accountancy ecosystem
See more videos on connecting education stakeholders
Attracting & Retaining Talent Videos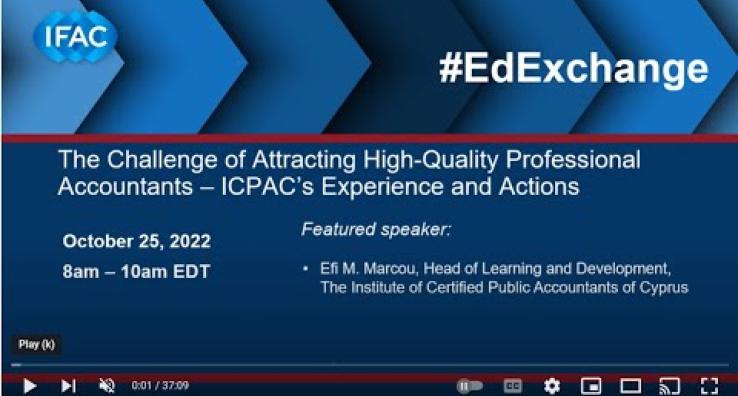 The Challenge of Attracting High-Quality Talent to Accounting
Efi M. Marcou, Head of Learning and Development at the Institute of Certified Public Accountants of Cyprus, on attracting - and keeping - top talent
More videos to come on attracting & retaining talent
Watch the 2022 EdExchange: The Future of Technology & the Profession
Watch the 2021 EdExchange Summit: Leading Sustainability