Image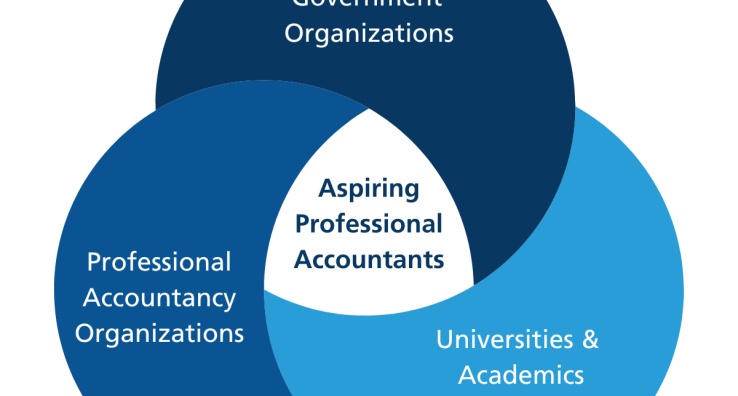 Why are the International Education Standards (IES) so often only partially adopted? Why do many jurisdictions struggle to adopt and implement them fully?
With the goal of identifying the challenges and barriers to IES adoption and implementation, IFAC launched a pilot initiative earlier this year. The pilot initiative has helped identify ways to better inform how professional accountancy organizations (PAOs) and the profession can build capacity and how IFAC and our International Panel on Accountancy Education can provide support. The pilot initiative was launched in the Middle East, with plans to expand to the Caribbean and Asia-Pacific next in 2022 & 2023.
To kick the initiative off, in early 2022 13 PAOs from the region completed one-hour interviews and a detailed questionnaire focused on challenges to IES adoption and implementation. Through the interview process and a detailed questionnaire, three PAOs confirmed they now better understand the IES requirements. This improved understanding of the standards and the situation in each jurisdiction revealed that the PAOs have adopted the IES more fully that was previously understood.
PAOs also raised several concerns, which are broadly consistent across the region.:
Overall Challenge: Shortage of high-quality professional accountants in the MENA region
Education-Specific Challenges
University curricula is not consistently aligned to IES and/or PAO expectations, which impacts graduate quality and pass-rates in the professional exams.
PAOs find it difficult to self-assess their IES compliance, which makes it difficult to identify gaps and areas for improvement.
Limited accountancy education resource availability in the region, such as textbooks. Arabic-language resources are even more limited.
Limited appreciation amongst students of the wide variety of opportunities for professional accountants and the broader role of the profession in society.
Our starting point
IFAC, the World Bank, and the Arab Federation of Accountants and Auditors hosted a webinar on June 21, 2022, Connecting the Accountancy Education Ecosystem. The webinar provided a forum to encourage regional collaboration, foster collaboration with those influence the accounting education system, and provide access to experts. The event in June attracted more than 1,000 registrants and 500 live participants from our member organizations, regional Network Partners, supreme audit institutions, government and key accountancy education stakeholders.
Key stakeholders in the Middle East as well as other regions shared their unique successes and challenges in fully adopting IES. The speakers' highlighted structural forces forming the global accountancy ecosystem (universities, governments, and PAOs), and how PAOs can collaborate with universities, governments, and other PAOs to enrich the quality of a jurisdiction's accountancy education framework.
This is just the beginning! IFAC will continue to encourage this type of collaboration as part of our work in the Middle East region starting with:
First Bi-annual Virtual MENA PAO Knowledge Exchange Workshop on Accountancy Education (October 18, 2022)
If you are interested in sharing your story at a future event, please reach out to Ms. Helen Partridge, Director of Accountancy Education, IFAC: HelenPartridge@ifac.org
MENA Outreach in 2023: IFAC will meet with PAOs and other stakeholders in MENA to:

Encourage cooperation between educators and PAOs, which can lead to more relevant curricula and high-quality graduates who will be better prepared for the professional exams and workplace
Work with PAO education directors to provide support in completing the IES self-assessment tool
Raise awareness of readily available education resource (see resources listed below)
What can you do?
Multi-stakeholder accountancy education models exist in many jurisdictions globally, including the MENA region. Each player in these complex models have a role to play in helping develop successful young professionals.
However, for this to happen, the stakeholders with direct and indirect influence over the path that these students take must come together to ensure that the steps to be taken—from university level to competency assessment and examinations and ultimately licensure—are aligned. Coming together will:
Develop a profession known for our integrity and commitment to the public interest
Attract more students to accounting programs at colleges and universities by reducing barriers to qualification or certification
Support organizational resiliency by facilitating the information necessary for strategic decision making.
Support capital market and global economy resiliency by facilitating financial and non-financial reporting to stakeholders who require high-quality, transparent information from both the private and public sectors
While our initial focus has been in the MENA region, we are continuing to broaden our outreach to identify how we can impact professionals' education and development. In the meantime, IFAC continues to play our part in identify opportunities to invite the collaboration necessary and support the standards on licensure or qualification are based on.
We ask that all stakeholders participate in the discussion and be willing to help future generations find successful pathways to employment.
Event Recordings
The full recording and presentation slides are available. Thank you to our speakers, including:
Keryn Chalmers, Dean School of Business, Law and Entrepreneurship, Swinburne University of Technology, Melbourne, Australia
Dr. Mosaab Aljuaid, Executive Director for Membership and Professional Qualification, Saudi Organization for Chartered and Professional Accountants
Dr. Mohammad Nurunnabi, PhD, Chair, Department of Accounting, Prince Sultan University, Saudi Arabia
Mousa Sindaha, Board Member, Jordanian Association of Certified Public Accountants
Panayiotis Alamanos, CEO, SOL Crowe
Amna Abdulaziz Almahri, General Director, Accountants and Auditors Association, United Arab Emirates
Malek Sarieddine, Regional Business Development Manager for ACCA Middle East.
Additional Resources