Exploring the IESBA Code Installment 8 - Responding to Non-Compliance with Laws and Regulations [for PAIBs]
IFAC
Jul 30, 2020 | Guidance & Support Tools
English
This is the eighth installment of a 12-month publication series titled Exploring the IESBA Code. This installment addresses NOCLAR [for PAIBs]. 
To view all installments of Exploring the IESBA Code, visit the series landing page here.
For more information about the Code, click here.
Image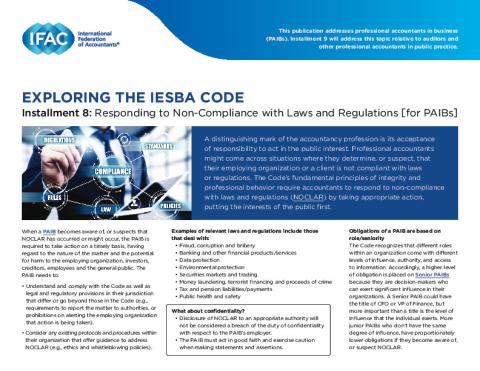 Responding to Non-Compliance with Laws and Regulations for PAIBs
Copyright © 2023 The International Federation of Accountants (IFAC). All rights reserved.