Reliance Industries Limited is a Fortune 500 company and the largest private sector corporation in India. Its mission is to "be the most admired, innovative and value generating organization for all our stakeholders". RIL is a significant player in the integrated energy value chain, which was the focus of Rakesh Agarwal's presentation to IFAC's PAIB Advisory Group at its September meeting. In addition to integrated Oil to Chemicals and Oil and Gas Exploration & Production (including the Jamnagar refinery which is the largest in the world), RIL's operating businesses include Retail, Digital Services and Media and Entertainment. Rakesh is responsible for RIL's integrated annual report and quality reviewer of sustainability reporting, and supports the integration of sustainability into RIL's strategy and operating model.
Image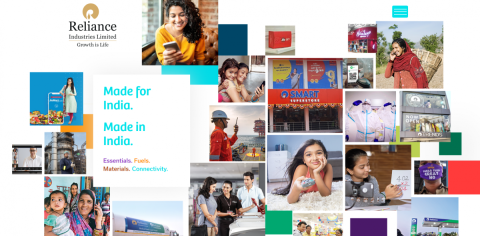 RIL established a target to become net carbon zero by 2035 (committed at its annual general meeting in 2020). This is a transformative 15-year vision to become a new energy company, with its focus on recycling carbon dioxide (CO2), creating value from CO2 and plastic, and building clean and affordable energy with investments in hydrogen, wind, solar, fuel cells and battery. This net zero commitment is part of a value creation model to enable sustainable development through three strategic focus areas: digital technology platforms, new commerce (connecting producers, kirana stores and consumers) and decarbonization which will lead to greater financial inclusion and economic participation of India's citizens.
RIL's strategy is under the oversight of its Board which consists of independent thought leaders with requisite skill sets and domain expertise to guide RIL's operating businesses on their future growth path. 
The Sustainability Context
Sustainability is about fundamentally making the world a better place to live in, and in relation to the environment (natural capital) specifically involves achieving clean air, clean water, preventing soil contamination and preserving flora and fauna.
It measures and manages three key material environmental impacts:
Water management and minimizing dependency on freshwater. RIL deploys world-class technologies across all sites to reduce freshwater consumption per unit of production by maximizing wastewater recycled and minimizing external discharge. The desalination of seawater is one of the important source for the Jamnagar refinery as it strives for zero net freshwater withdrawal.
Responsible waste management practices to minimize waste disposal, increase waste recyclability and ensure no soil contamination (no hazardous waste). For example, RIL ensures the efficient use of solid catalysts as well as investment in development of bio-catalysts to replace solid catalysts.
Reducing emissions arising from RIL's operations and energy value chain.
Of these areas, the most audacious area for climate change abatement is CO2 emissions reduction to ensure that the 2035 net zero emissions target can be met.
Becoming Net Zero
RIL's net zero commitment is aligned to the international climate "Paris" agreement to limit the global temperature rise to 2-degree Celsius or lower (ideally 1.5-degree Celsius).
To deliver this commitment, RIL has established a vision and net carbon-zero strategy to build RIL as one of the world's leading new energy and new materials companies and involves a business model transition to Business-to-Business-to-Consumer (B2B2C) i.e., focusing on end-consumer value generation. This strategy requires significant investments in talent and partnerships, research and development (R&D) and innovation to decarbonize its operating model in the following ways:
C02 as a recyclable and value-adding resource:
RIL has made substantial progress on photosynthetic biological pathways to convert CO

2

 emissions into high value proteins, nutraceuticals, advanced materials and fuels.
Evaluating novel catalytic and electrochemical transformations to use CO

2

 as a valuable feedstock.
Developing next-generation carbon capture and storage (CCS) technologies. Low-cost CCS is needed for significant CO

2

 abatement and will require policy enablement and government support.
Replace transportation fuel:
Proprietary technology to convert transportation fuels to valuable petrochemical and material building blocks. At the same time, RIL will replace transportation fuels with clean electricity and hydrogen.
Clean energy transition transforming RIL's energy business to tackle decarbonization as a new growth opportunity:
Combining RIL's strengths in digital, power electronics, advanced materials and electrochemistry to build full stack electrolyser and fuel cell solutions in India.
Building an optimal mix of reliable, clean and affordable energy with hydrogen, wind, solar, fuel cells and battery.
In 2021, RIL's climate action strategy for new energy has established massive investment in the following areas
$8 billion investment in 3 years to create 4 giga factories in Jamnagar to offer a fully integrated, end-to-end renewables energy ecosystem based on new energy sources

Sun - solar production and energy storage battery factory.
Hydrogen (H

2

)- green H

2

 production and fuel cell factory to convert H

2

 to power. Hydrogen has the potential to be used in end-used applications in transportation and power generation.
$2 billion investment over 3 years in providing an infrastructure ecosystem and materials to support the four giga factories involving

At Jamnagar providing infrastructure and utilities to manufacture ancillary material and equipment.
Supporting independent manufacturers with right capabilities to be a part of this ecosystem.
Investing in the value chain through partnerships and future technologies, including upstream and downstream industries.
To enable the strategy of executing and delivering world-class renewable energy solutions at scale, RIL shall focus on supporting the architecture for India's decentralized green economy creating millions of high-value jobs in
Renewable Energy Project Management & Construction Division

Providing gigawatt (GW) scale end-to-end solutions for large renewable plants globally.
Partnering with green small and medium-sized businesses who deploy kilowatt and megawatt scale solutions.

Renewable Energy Project Finance Division

Providing finance solutions to stakeholders by enabling a platform to source long term global capital.
Seeking support from banks and global green funds for this purpose.
To achieve its climate commitment, RIL sets out to leverage its sustainability growth enablers of its (a) balance-sheet, (b) talent, (c) technology and (d) proven project execution capabilities.
Balance sheet strength is a critical factor. During such a significant transition, the legacy operating model may not be able to fully realize necessary cash flow. Consequently, RIL's strong balance sheet is key to enabling investment in sustainability initiatives and execution including investment in scientists and within operations, and partnerships with universities, tech firms and start-ups. The sustainability strategy is also expected to lead to new investor pools of financing.
Relevant RIL Reports