Image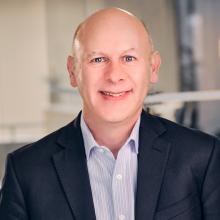 Stathis Gould
Job Title
Director, Member Engagement and PAIB
Stathis Gould is responsible for IFAC member engagement and leads IFAC's advocacy for professional accountants working in business (PAIB) and the public sector. A key element of his work is developing thought leadership and guidance in support of enhancing the recognition of and confidence in professional accountants as CFOs, business leaders, and value partners in the context of sustainability/ESG, data and digital transformation, and other emerging business trends and issues.
Before joining IFAC, Stathis worked at the Chartered Institute of Management Accountants (CIMA), where he was responsible for planning and overseeing a program of policy and research that promoted and developed management accountancy. Prior to serving the accountancy profession, he worked in various roles in the private and public sectors in the UK. There, Stathis delivered financial and performance management in the National Health Service and worked for a technology company responsible for delivering the localization of software and content across the globe.
Stathis holds a BA in European Business Studies, an MBA (with distinction), and a postgraduate certificate in Environmental Management, Economics, and Policy. He is a member of the Institute of Management Accountants.