Image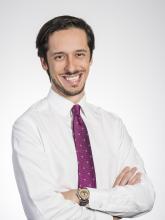 Alex Metcalfe
Job Title
Head of Public Sector Policy, ACCA
Alex leads ACCA's global public sector strategy – driving the organisation's public sector brand building, qualification development, and fostering communities of good practice. Alex represents ACCA with key contacts across the global public sector landscape, including with senior government officials and international organisations, where he shares good practices and insights on public financial management.
Prior to ACCA, he worked across central, provincial and local government in the UK and Canadian civil service, including as a senior economist - specialising in tax policy - at the Ontario Ministry of Finance. He has published material across a breadth of public sector topics, including infrastructure finance, financial reporting, public procurement, fiscal policy, immigration and skills, and adult social care.
Alex is a Fellow of the Royal Society for the Encouragement of Arts, Manufactures and Commerce (RSA), member of the public sector committees of the Confederation of Asian and Pacific Accountants (CAPA) and Accountancy Europe, and sits on the editorial board for the academic book series Public Service Accounting and Accountability.
He studied at Oxford, Cambridge and Queen's universities.