Rachel Chee recently joined the Confederation of Asian and Pacific Accountants (CAPA) as an Executive Director. She started her career at BDO where she led a number of their assurance, technical and training activities. She worked for the Malaysian Institute of Accountants (MIA) as a technical director and held several leadership roles at the Association of Chartered Certified Accountants (ACCA). Darlene Nzorubara, Principal at IFAC met with Rachel to discuss her career journey as well as her perspective and vision for the accountancy profession in the Asian and Pacific region.
Image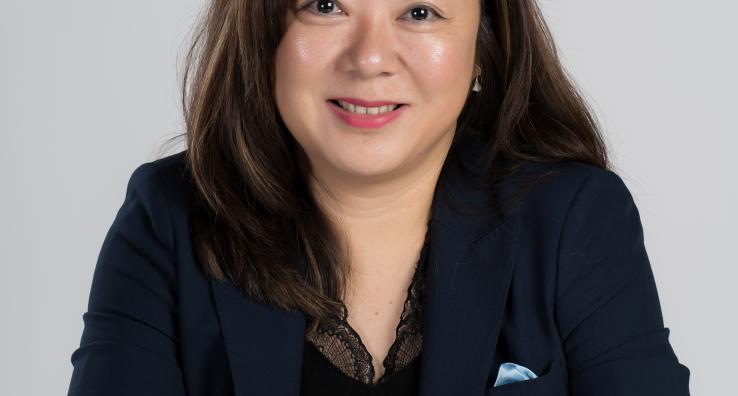 Darlene Nzorubara (DN): Tell us about your journey. What led you to a career in accounting?
---
Rachel Chee (RC): Coming from a family with simpler education background and limited financial resources; and growing up in a town with less access to advanced education opportunities, I have always wanted to ensure that my chosen career path would be one that offers the opportunity to excel and provides a stable and rewarding path. To my mind, accountancy offers the best job security in all economic situations as businesses and organisations require their finances to be managed even in the toughest times, making it a profession that remains in demand regardless of economic fluctuations. And of course, I wouldn't change a thing about the ways things have turned out.
DN: You started your career in a firm, moved to an executive position at a PAO and now work at the regional level. Can you tell us about this transition?
---
RC:  I must say that I have been very fortunate and grateful for the experience and exposure I have gained so far, thanks to my peers, colleagues, mentors, and the good people I met along the way who have given me encouragement, opportunity, and trust to assume these roles. Transitioning from these roles requires a blend of different sets of skills and expertise. For example, technical expertise was crucial during the initial years with the firm. As I moved on to an executive position, it was extremely important that my technical expertise was complemented with strong leadership skills, communication skills, strategic thinking, stakeholders' relationship management, resource management, and the list goes on.
Working at the regional level brings a unique set of experiences and exposure. I have learned so much, and the diverse networking opportunities, different jurisdictional dynamics, and cultural awareness only add excitement and enhance my career and personal development. Of course, the transition was not all smooth sailing; it came with its challenges. It is essential to stay positive and motivated, learn from setbacks, be able to adapt to changes and most importantly, do not hesitate to lean on colleagues, mentors, and friends for support when you need it. Sharing challenges with others can sometimes provide a fresh perspective and motivation. After all, what doesn't kill you makes you stronger. A good reminder to oneself is life is a learning process, and it can only get better if you continue to learn.
DN: You held executive position at Malaysian Institute of Accountants and during your time there you facilitated the establishment of standard setting board. Can you share the approach you adopted to ensure the diversity of representation and perspectives on the board?
---
RC:  The Malaysian Institute of Accountants (MIA) is a statutory body established under the Accountants Act 1967 to regulate and develop the accountancy profession in Malaysia..
To promote inclusivity, equity and a comprehensive perspective when establishing or adopting professional standards, we ensured that the Terms of Reference and operating procedures of the standard setting board embedded definition of criteria that considers various dimensions of diversity of representation including professional background, expertise and industries or sectors. The selection process was made transparent and clearly outlined the responsibilities and expectations. The process also provided flexibility to seek out diverse candidates from underrepresented groups through targeted outreach efforts and collaboration with industry associations.
DN: Attracting students to the profession can be a challenge in some jurisdictions; do you have any advice on what strategies PAOs and firms may put in place to address this challenge? What is your advice for young people, especially young women, considering a career in accounting?
---
RC: This seems to be a global phenomenon that we are experiencing nowadays.  Misconceptions about the profession, such as it being a boring, highly regulated profession and the accountant's role overtaken by AI, have tainted the attractiveness of the profession to the young generation. School education and awareness are important to address these misconceptions. Accountants play an essential role in protecting public interest and trust, therefore regulating the profession is essential for maintaining public trust. It helps ensure that the profession operates in a manner that upholds ethical standards and contributes to integrity and credibility of the profession. Accountancy, being a language for business, offers a diverse career path and allows an individual to find a niche that aligns with their interest. PAOs and firms needs to take proactive steps to educate and create awareness to spark interest and to reinforce the role of technology and data analytics in modern accounting, showcasing how the profession is evolving and becoming more tech-savvy and dynamic, contributing to good causes for businesses, economies, and society. 
My advice for young people, especially young women, considering a career in accounting is to have faith in yourself, work hard and hold the grit to pursue your dream.  It is always helpful to find a mentor who can provide guidance and valuable insights.  Live a balanced and healthy life, surround yourself with positivity, expand your network, embrace technology, and never stop learning.
DN: You held many senior positions and leadership roles. Is there a secret to work-life balance? Is it a discipline or something else?  
RC:  I sometimes struggle with managing a work-life balance too and am still working hard to find a good work-life balance.  I had once asked the same question to my former manager, a senior leader with a hectic travel schedule . From her, I gathered it boils down to having the discipline to ensure you carve out some time for exercise and spend quality time with family and friends, no matter how busy the work schedule requires "me time". So having strong time management is crucial.
DN: Who or what inspires you, and what is your "superpower"?
RC:  I draw motivation from a combination of various factors: most recently from a group of women (about 20 of them) who were selected to be mentees of the 30% Club Malaysia, a business-led campaign steered by senior men and women who volunteer their time and skills to advocate gender parity in boardrooms and senior leadership. The energy, passion, courage, and determination demonstrated by this group of women mentees are just extraordinary.
DN: What is something you've read, watched, or listened to recently that you recommend?
---
RC:  Ikigai, the Japanese Secret to a Long and Happy Life.
Interested in being featured?