Insights from IFAC's Professional Accountants in Business Advisory Group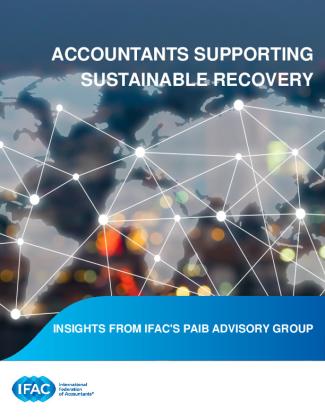 Especially in the context of the current pandemic, there is enormous potential for accountants to make a difference.
This is one of the key messages coming out of the September 2020 meeting of the Professional Accountants in Business Advisory Group. The leaders who presented at the meeting all showed how they are creating better and more innovative practices in their organizations to improve performance in relation to people, planet, and profit.
"While much has changed in the last six months, what has not is the opportunity and imperative for CFOs and their finance teams to enhance their contribution to the organizations in which they operate. I believe the topics discussed at our meeting, and summarized in this report, will remain highly relevant as IFAC and its members continue to rethink priorities in the aftermath of COVID-19," writes PAIB Advisory Group Chair, Sanjay Rughani.
"A crisis offers us a unique chance for transformative change. As we hit refresh, the accountancy profession must be responsive to opportunities emerging from this current crisis to create positive impact and help support stronger organizations and a stronger profession."
Among the topics explored are:
Value creation and integrated reporting
Building trust in business through effective corporate governance
Future CFO and finance function - navigating the COVID-19 era
Revenue management
Case Studies & Additional Insights