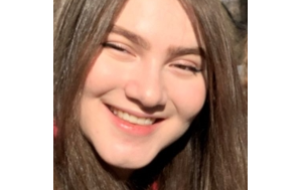 What attracted you to IFAC when you joined?
I was interested in joining IFAC because I've always enjoyed working with companies that support public interest. I previously worked at an organization aimed at connecting Type 1 Diabetes researchers and facilitating communication in the field of T1D. I was able to work on projects and marketing material with people who all shared the same passion and commitment to expediting the path to a cure. All the projects were very similar to the communications needs of IFAC, as an organization that facilitates communication and knowledge in the accounting community. Through my research and application process at IFAC I realized I had skills from this previous experience that would be useful on the IFAC Communications team. Additionally, all the people I met during the process were so intelligent and supportive that I knew I wanted to be a part of the team and mission.
What types of projects did you work on?
I worked on projects related to social media, data analysis, and website updates during my internship. I worked closely with the communications team to take a closer look at social media posts, content on the website, and the IFAC and board videos on YouTube. Through these projects I was able to sit in on many important meetings and better understand how IFAC works. I was also able to be a part of the Google Analytics update to GA4 and look at the KPIs and tag management. Throughout the summer I also worked with a team of fellow interns to create and give a presentation on how to improve attractiveness of the accounting profession.
What's the most valuable skill you gained from your internship?
The most valuable skills I gained from my internship were a better understanding of the accounting profession and excel. I found learning about the accounting industry to be valuable because I was able to learn more about the challenges facing the profession and how the industry is working towards solving them. This kind of problem solving is important and applicable to any future career path. I was also able to grow my excel knowledge through collecting and analyzing data during my internship.
What have you learned about the accounting profession that surprised you?
One thing I learned about the accounting profession that surprised me was how many people are involved in the profession who didn't major in accounting. Through the weekly speaker presentations with IFAC members we were able to meet people from across the organization and learned many people had backgrounds in areas seemingly unrelated to accounting. It was interesting to learn that you don't have to major in accounting to become an accountant and how people decided to pursue accounting.
What advice do you have for prospective interns at IFAC?
My advice to future interns is to reach out to anyone at IFAC who works in a sector or on a project you're interested in. During my internship I was able to work with people on all different aspects of communications and it was extremely valuable to learn from different people on the team as well as try different types of work. Reaching out and working on different projects not only gave me a better idea of what kind of work I want to do in the future but also helped me meet new people and grow my network.