Image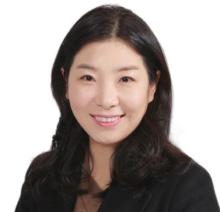 Dhal Choi
Ms. Dhal Choi became a panel member of Accountancy Education in August 2019, nominated by the Korean Institute of Certified Public Accountants (KICPA).
Ms. Choi is a member of KICPA and a Partner of PwC Korea. She has worked as auditor for 20 years and also is an L&E leader of PwC Korea. Ms. Choi is a past board member of KICPA education board and is serving as a KICPA's diversity committee board member.
Ms. Choi won the Minister of Strategy and Finance award for her contribution to the accounting industry in 2021.
Ms. Choi obtained a bachelor's degree in business administration from Korea University and is a member of KICPA and an inactive member of the California board of accountancy which she earned during her two years tour of PwC San Jose office.