Image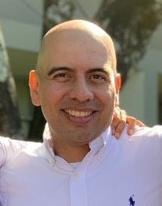 Esteban Quiros
Esteban serves as a member of the IFAC PAIB Advisory Group in January 2021, having been nominated by the Institute of Management Accountants (IMA).

Esteban is a Finance and Accounting Director at Procter and Gamble, where he is a global expert in source to pay applications, stewardship and controls, including global invoicing, Coupa applications and SAP.  Esteban joined Procter and Gamble in 2000 and has worked in supply chain, corporate consolidation and plant manufacturing finance roles.

Esteban has been an active member of the Institute of Management Accountants (IMA) for a number of years, working on the creation of the IMA Leadership Academy and overseeing the Strategic Finance Magazine Leadership column. Esteban also serves on the IMA board of Directors.

Esteban is an active environment sustainability advocate, lives in Costa Rica and is a proud Dad and happy husband.