Image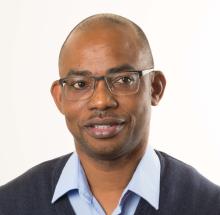 Innocent Okwuosa
Dr. Innocent Okwuosa was appointed a member of International Panel on Accounting Education on 5th August, 2019, nominated by the Institute of Chartered Accountants of Nigeria (ICAN).
Dr Innocent Okwuosa is an Associate Professor of Accounting and Head of Department of Accounting, Calen University Lagos and a Visiting Faculty at Pan Atlantic University, Lagos.
He is currently the 1st Deputy Vice President, Institute of Chartered Accountants of Nigeria and a member of Africa Integrated Reporting Council. Dr Okwuosa is the Chair Nigerian Integrated Reporting Committee. He is also a member of the Industry Working Group, Sustainability Accounting Standard Board, (SASB), US.
Dr Okwuosa's research interest is in the area of financial, sustainability and integrated reporting including the role of accounting in society and accounting and professional accountants. He co-authored a technical paper on Sustainability reporting and professional accountants in Nigeria funded by the Institute of Chartered Accountants in Nigeria. He has published a text book on Advanced Financial Reporting and many peer reviewed articles in ABS-ranked accounting journals.
Dr Okwuosa holds a PhD in Accounting from the prestigious Henley Business School, University of Reading and is Associate member, The Chartered Institute of Public Finance and Accountancy (CIPFA) UK and a Fellow of the Chartered Institute of Bankers of Nigeria. He is also a Fellow, Higher Education Academy (FHEA) UK.