Image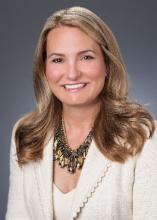 Christine Albrecht
Country
United States of America
Managing Director, Deloitte Global Regulatory
Christine became the chair of the Transnational Auditors Committee of International Federation of Accountants (IFAC) in January 2023. She is a member of the Standards Setting Working Group (SSWG) and the Regulatory Working Group (RWG), and she chairs a professional working group on cross-border registration and reporting.
Currently, as a managing director in Deloitte Global Regulatory, Christine works together with regulatory leaders in Deloitte firms around the world to monitor emerging regulatory developments and actively engages with regulators and other corporate reporting ecosystem stakeholders to encourage sensible, sound regulation that supports the public interest.
Christine helped establish the Deloitte Global Regulatory group, which coordinates with a network of regulatory leaders in countries and with professionals from other large global accounting networks to develop regulatory positions regarding critical regulatory issues. She also contributed to the International Forum for Accountancy Development (IFAD), which developed and implemented a response to marketplace needs and regulatory concerns, bringing together the large international accounting networks, IFAC, the World Bank, IOSCO, IMF, OECD, Financial Stability Forum, and the Basel Committee (among others) and published the GAAP Convergence 2002.