Image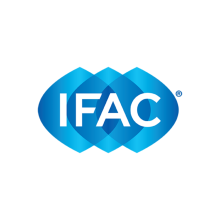 Claudio Girolami
Job Title
Chief Technology Officer
As Chief Technology Officer, Claudio Girolami is responsible for planning, executing, and measuring the IT strategic plan while aligning it with IFAC's business plan and strategic goals. Mr. Girolami also oversees IT operations and leads cloud, software, infrastructure, and cyber-security projects across all departments and the Standard Setting Boards.
Mr. Girolami's career in technology spans over 30 years in the telecommunications, transportation, manufacturing, finance, and IT consulting industries, where he led several ERP, CRM, and infrastructure implementations for geographically dispersed organizations.
Before joining IFAC, Mr. Girolami led IT departments for not-for-profit organizations and currently serves the board of RIDE International.
Mr. Girolami holds a degree in computer science and mathematics.