Image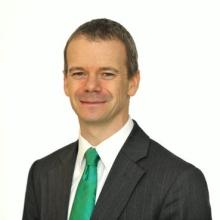 David Isherwood
David Isherwood, FCA, became Chair of the Forum of Firms in November 2017.
Mr. Isherwood is a Partner, Audit Advisory, BDO UK, residing within the firm's audit technical department. He specializes in audit methodology and ethical subject matters. He is also a member of BDO's Audit Steering Committee, which drives the network's international strategy on audit policy, methodology, and related tools.
Mr. Isherwood is influential in the wider professional and regulatory space, both in the UK and internationally. Within the UK, he participates in a number of ICAEW committees, including as a member of the Audit Faculty Committee and the technical committee that reports into the Faculty. At a regional level, he represents the ICAEW on the Audit and Assurance Policy Group at Accountancy Europe. Internationally, Mr. Isherwood was a member of the IFAC Transnational Auditors Committee and represents the BDO network in discussions with the International Forum of Independent Audit Regulators (IFIAR).
Mr. Isherwood is a member of the Worshipful Company of Chartered Accountants in England and Wales.