Image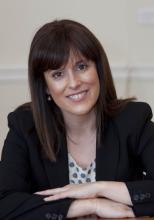 Gail McEvoy
Gail McEvoy served on the IFAC board from November 2013 to November 2019, having been nominated by the Institute of Certified Public Accountants in Ireland (CPA Ireland).
Ms. McEvoy previously served as a Technical Advisor for the IFAC Small and Medium Practices Committee. She is a Principal Partner of McEvoy Craig Accountants & Auditors. Ms. McEvoy is also a Director of the Drogheda Port Company.
A member of CPA Ireland since 1997, Ms. McEvoy served as its President and Vice President from 2010 to 2012. She was elected a Life Member of CPA Ireland in 2015.