Image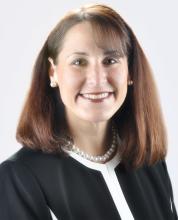 Heather Collins
Heather H. Collins is Senior Director of DE&I, Pipeline and Engagement at the California Society of CPAs (CalCPA). She is responsible for the development, implementation and oversight of all CalCPA Institute initiatives related to member pipeline, DE&I, CPA evolution, financial literacy, and fundraising.
Prior to joining CalCPA, Heather led the AICPA Academic and Career Awareness Team, helping to inspire the next generation of CPAs. She then served seven years as Director of Governance with the Association of International Certified Professional Accountants working closely with the Board of Directors, governing Council and volunteer members.
Heather graduated from North Carolina State University with a B.S. in Textile and Apparel Management. She holds a Diversity and Inclusion certificate from Cornell University.