Image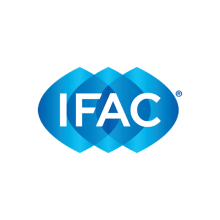 Jennifer DiClerico
Job Title
Head of Communications
Country
United States of America
As Head of Communications, Jennifer DiClerico develops and executes strategies across various media platforms that advance the global accountancy profession and IFAC's public interest mission. This includes oversight of all executive and leadership communications, media relations, digital and social communications, and reputation management.
Ms. DiClerico's communications career spans more than 20 years in the financial and technology sectors, during which time she led communications for Investment Banking & Global Markets at Bank of America and most recently served as Senior Vice President in Edelman's Financial Services Practice.
Prior to joining IFAC, Ms. DiClerico also served as a Director at CA Technologies; Director of Public Relations and Investor Communications at SoundView Technology Group; and Head of Communications at an international broker dealer.
Ms. DiClerico holds a B.A. in English and Business Writing from Lehigh University.