Image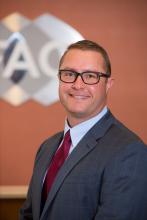 Joseph Bryson
Country
United States of America
Joseph Bryson is IFAC's former director, Quality & Development, where he oversaw the Member Compliance Program's development and implementation, the member admissions process, and professional accountancy organization capacity building, guidance, and support for both prospective and existing member organizations.
Mr. Bryson started his career with IFAC in 2008 as the Latin America and the Caribbean regions portfolio manager for the Member Compliance Program and was previously employed in Deloitte Argentina.
He has a Master's of Business Administration from the Universidad del Centro de Estudios Macroeconómicos de Argentina.