Image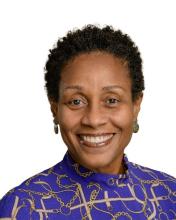 Lydia McCollin
Job Title
Member of the ICAB Public Sector Committee and Immediate Past President of ICAB
Lydia R McCollin, FCCA, FCA, is the Managing Director and Lead Consultant of LRM Consulting Services Inc. Lydia is a Chartered Accountant and auditor with approximately 30 years' experience in the profession. Lydia is a Fellow of both the Association of Chartered Certified Accountants (ACCA) and The Institute of Chartered Accountants of Barbados (ICAB). She also holds an Honours Degree in Accounting from the University of the West Indies.
Lydia started her career as an accountant in public practice (auditor) with Price Waterhouse (now PricewaterhouseCoopers) and lived and worked in Barbados, The Bahamas and St. Lucia serving clients in many sectors including banking, retail, manufacturing, construction, telecommunications, and tourism. Lydia spent fourteen years as an accountant in business with the ANSA McAl Group of Companies where she held the positions of Group Chief Financial Officer, Corporate Secretary, Vice President of Finance & Operations and Company Director. She was awarded the regional ANSA McAL Group of Companies CFO of the Year Award in 2014 for the best governance and audit performance.
Lydia established LRM Consulting Services Inc., which offers accounting and business consultancy services. This includes but is not limited to auditing, management and regulatory consulting, financial reporting and project management. Lydia has a special interest in business transformation, governance and driving efficiency through the implementation of process improvements. 
Lydia McCollin is the Immediate Past President and a current Council Member of The Institute of Chartered Accountants of Barbados (ICAB). Lydia was first elected to Council in 2018 and served as President from June 2019 to June 2021. Prior to her election to Council in 2018, she served as the Chairman of the Ethics, Governance & Risk Committee from 2016 to 2018 and the Deputy Chairman of that committee from 2014 to 2015. Lydia is currently a member of the Public Sector Committee and recently served as the chairman of ICAB's By-Laws Committee. She also served as the Alternate Director for the Institute of Chartered Accountants of the Caribbean (ICAC) from June 2020 to June 2021 and as a director for the Barbados Private Sector Association (BPSA) from June 2019 to June 2021.
Lydia is a proponent of what she calls "Giving of the Three Ts", giving of your time, talent, and treasure. She is an active member and director of The Rotary Club of Barbados West and a member of The Cathedral Church of St. Michael & All Angels. She is a lifetime member of the Queen's College Association.
Lydia enjoys travelling and has a very keen interest in health & fitness.