Image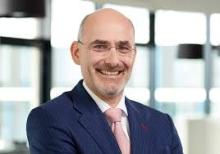 Thomas Müller-Marqués Berger
Job Title
IPSASB CAG Chair
Thomas Müller-Marqués Berger is Global Head of International Public Sector Accounting Standards (IPSASs) for Ernst & Young GmbH, as well as Chair of the Public Sector Group of the Fédération des Experts-comptables Européens. He also serves on the European Commission (EC) and EUROSTAT European Public Sector Accounting Standards Task Forces, and is a member of the EU Advisory Group on Accounting Standards and a member of the German Public Sector Committee of the IDW.
In addition, he serves as the Director of the Center of Competence for New Local Government Accounting for all of Germany and Director of Public Services in South-West Germany. 
Previous to these roles, Mr. Müller-Marqués Berger was a member of the International Public Sector Accounting Standards Board, and has served as an expert for the "DAS Think Tank" of the European Court of Auditors. 
He has intensively published on the subject of Public Sector Accounting, and he has spoken globally on adoption and implementation of IPSASs. Mr. Müller-Marqués Berger graduated as a Diplom-Kaufmann at the University of Mannheim in 1993, before he passed the tax advisor exam in 1997. In 1999 he passed the exam for the German Wirtschaftsprüfer.