Image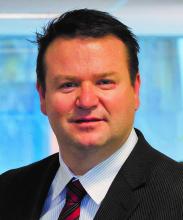 Simon Hann
Simon has extensive experience in the design, development, delivery and commercialisation of education programs and innovative education technology solutions.
In his role as Group Executive Education & Learning, Simon is focused on further developing and embedding the relevance of the CA Program for the profession, and reforming the way current and future learners enter and progress through the program and their professional development throughout their careers as a Chartered Accountant.
Simon was Chief Executive Officer for six years at the corporate education arm of Deakin University, DeakinCo. He has also served as Chief Executive Officer at Salmat Learning, tasked with leading strategic and creative e-learning solutions.
Simon was President of the eLearning Industry Association for five years and a Non-executive director of Learning Seat for four years.
Simon started his career as a practising solicitor, holding a Bachelor of Commerce and a Bachelor of Law from the University of Melbourne.