Image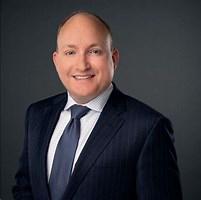 Tim Herrod, FCPA, FCA
Tim Herrod was appointed to the IFAC PAIB Advisory Group in January 2021. He was nominated by CPA Canada.

Tim has been working since December 2018 as an independent advisor, consulting with global clients on business improvement, strategy, transformation, and merger and acquisition integrations, primarily focused on major procurement and supply chain value initiatives. Currently he is leading a $5B procurement transformation at Federated Co-operatives Limited, and separately is a Senior External Advisor for Bain & Company teams and clients.

Prior to this he was Vice President, Procurement for Nutrien Ltd. and predecessor company PotashCorp, successfully leading procurement transformations and merger-of-equals integration. Previous diverse positions in Tim's 14 years at PotashCorp included Senior Director, Global Sourcing; Director, Treasury; and Manager, Investor Relations, and concurrently led special projects including PotashCorp's involvement in creating the Global Institute for Food Security (GIFS) at the University of Saskatchewan.

Tim currently sits on CPA Canada's Advisory Board for Sustainable Business, while also continuing his multi-year involvement in the CPA Canada Foresight: Reimagining the Profession project, currently supporting the Value Creation workstream. He is also on the Institute for Supply Management (ISM) Thought Leadership Council. Tim recently wound up his final term as Board Vice-Chair, Strategy and Governance Committee Chair and Audit Committee member of Ag-West Bio Inc., a non-profit organization focused on strengthening the bioeconomy industry in Saskatchewan. Previously, Tim was very involved in the accounting profession, spending several years on Council at the Institute of Chartered Accountants of Saskatchewan including as CA co-chair of the merger of the accounting profession Integration Committee; nearly 15 years on various CICA/CPA Canada advisory boards and working groups; and 10 years working with the CA School of Business in various strategy, development, and facilitation capacities.