The Organisation for Economic Co-operation and Development (OECD) is currently reviewing the G20/OECD Principles of Corporate Governance (the Principles) to update them in light of recent evolutions in capital markets and corporate governance policies and practices. The process started in November 2021 and the OECD hopes to complete it by the end of 2023.
First issued in 1999 and endorsed by G20 Leaders in 2015, the Principles are the international standard for corporate governance, aiming to help policy makers evaluate and improve the legal, regulatory and institutional framework for corporate governance, with a view to supporting economic efficiency, sustainable growth and financial stability.
An important overarching goal of the revision is to support corporate sector resilience and to improve companies' access to finance from capital markets. The OECD's Corporate Governance Committee identified a range of 10 priority areas to take into consideration during the review, including the management of environmental, social and governance risks; digitalization; corporate ownership and concentration; and institutional investors and stewardship, among others.
IFAC has been actively contributing to this important project, the objectives and priorities of which are fully in line with IFAC's Strategic Plan  and our IMPACT approach, which articulates how our Vision, Purpose, Values and Strategic Objectives align with desired IMPACTS.  The Review of the Principles is particularly relevant to IFAC IMPACT 2 Strong & Sustainable Private and Public Sector Organizations, with a focus on Corporate Governance and IMPACT 3 Strong & Sustainable Financial Markets and Economies, with a focus on Multilateral Engagement on Behalf of the Profession.
As the global voice of the accountancy profession, much of our attention focuses on the intersection of corporate reporting and corporate governance, including responsibility related to sustainability disclosure. IFAC's engagement draws upon broad and diverse expertise across the organization and our global network, including sustainability under David Madon (Director, Sustainability, Policy & Regulatory Affairs), and audit committees and the finance function under Stathis Gould ( Director, Member Engagement and Professional Accountants in Business) and Laura Leka (Principal, Professional Accountants in Business). 
Professional accountants are at the center of information flows and decision making and have the ability to connect financial and non-financial information. This connection is the critical foundation for better decision-making by senior management, better oversight by Boards of Directors and Audit Committees, better corporate communication with stakeholders, and ultimately the verification — or assurance— of both ESG and financial information in a value-added, interconnected way.
IFAC has been engaged both through all stages of the written consultation process, and through various in-person engagements.  IFAC has made significant contributions to the public consultation on draft revisions to the Principles of Corporate Governance, both directly as IFAC (see IFAC's comment letter), and as part of IFAC's membership to Business at OECD (BIAC).
IFAC has also been active in engaging the various in-person events as part of the Review, which amplifies the strength of our voice and contributions.  This began with the participation of IFAC Board Member Jean Bouquot (now Deputy President) in the first BIAC Corporate Governance Committee's Business roundtable. It took place on 6 May 2022 in France, on the theme Where do we stand, and where are we headed? and explored how the private sector can contribute not only to the review process itself, but also to the implementation of the revised Principles.
Jean Bouquot, as lead discussant, shared IFAC's perspectives on how to best tackle current corporate governance issues such as climate change, capital market functions, and the role of the board and its committees, amongst others. He pointed out in particular: "a global set of Corporate Governance Principles should provide requirements on the responsibilities of Boards and the diversity of skills necessary to enable them to discharge these responsibilities.  This should include clearly defined responsibilities over new areas like ESG and technology.  Flexibility should, however, be preserved for how the board organizes itself to achieve these outcomes". 
Image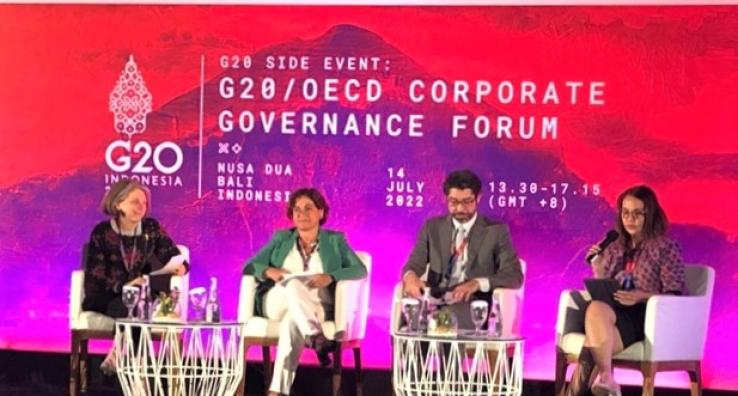 On 14 July 2022, in Bali (Indonesia), as part of the G20/OECD Corporate Governance Forum that happened adjacent to the G20 Finance Ministers and Central Bank Governors meeting, Gabriela Figueiredo Dias, Chair of the International Ethics Standards Board for Accountants (IESBA), one of the three independent global standard-setting Boards operationally supported by IFAC, participated in a panel discussion on the role of corporate governance in improving sustainability and resilience in the business sector. Ms. Figueiredo Dias added, "Ethics is inherent in all aspects of corporate governance and in every board decision and action. The IESBA's ethics standards play an important role in ensuring that corporate financial and sustainability information is prepared and assured based on strong ethics principles and provisions, being complementary to the G20/OECD Corporate Governance Principles."
Image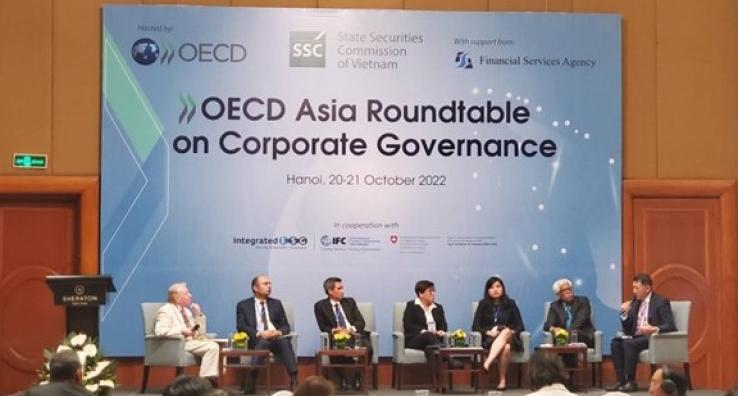 During the OECD-ASIA roundtable in Hanoi (Vietnam) on 20 October 2022, Ichiro Waki, member of the IFAC Professional Accountants in Business Advisory Group representing the JICPA (Japanese Institute of Certified Professional Accountants) highlighted that "strong corporate governance is critical for access to capital, overall economic performance, market integrity, and transparent and well-functioning capital markets".
"Therefore, the Governance Code must address the interests of shareholders, while recognizing that, especially in some jurisdictions, the interests of other stakeholders such as employees, customers, suppliers, and broader society are also important to a company's long-term success", Ichiro Waki added.
Image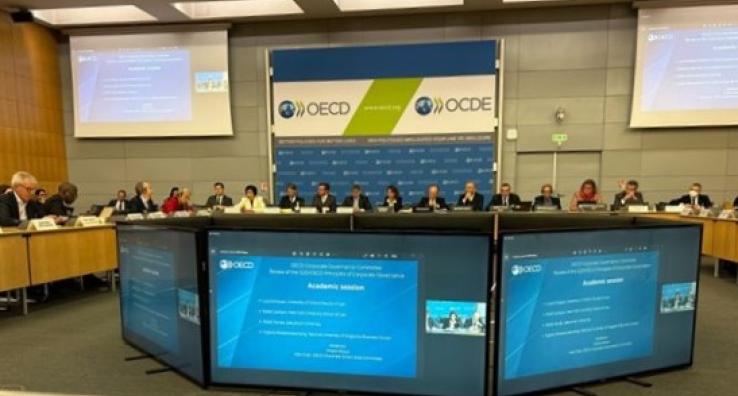 During the 44th Meeting of the OECD Corporate Governance Committee, at a stakeholder consultation session in Paris (France) on 21 November 2022, Cecile Bonino-Liti, Principal, Global Engagement at IFAC shared that "IFAC welcomes the elevation of sustainability through its own new Sustainability and Resilience chapter. Companies' sustainability-related disclosures must be of equal quality, reliability, consistency and comparability as financial information".
She also addressed specific drafting points revolving around the need to be careful and deliberate about precise terminology, cautioning in particular against separating "E," "S," and "G" issues unnecessarily, and suggesting simply using "sustainability" rather than "environmental and social in the text of the new Principles.  "We also recommend that the Principles should conform with the currently accepted terminology amongst leading sustainability standard-setters, as well as IOSCO, which differentiates between "sustainability reporting", which references information addressing societal impacts [reference to GRI Standards] versus "sustainability-related reporting", which is broader in scope", Cecile Bonino-Liti explained.
Image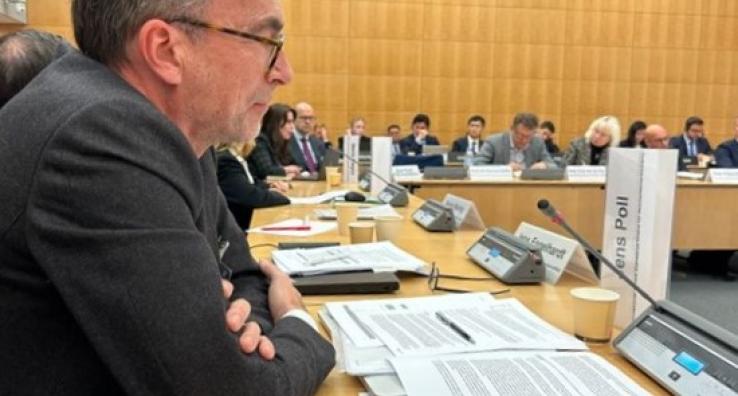 At the same meeting, IESBA's board member Jens Poll indicated that "The IESBA's strategic commitment regarding sustainability information recognizes that ethics and independence standards are the third pillar to the international standards infrastructure that is necessary to support credible sustainability reporting and assurance.
"That is why the IESBA will soon approve a project proposal for the development of global ethics and independence standards that are fit-for-purpose and profession-agnostic", Jens Poll concluded.
Indeed, at its November-December 2022 meeting, the IESBA approved a sustainability project proposal for the development of ethics and independence standards in the reporting and assurance of sustainability information. It also approved a project proposal to address specific ethics and independence considerations when experts work alongside professional accountants in business and in public practice, including in the production, reporting and assurance of sustainability information.
Image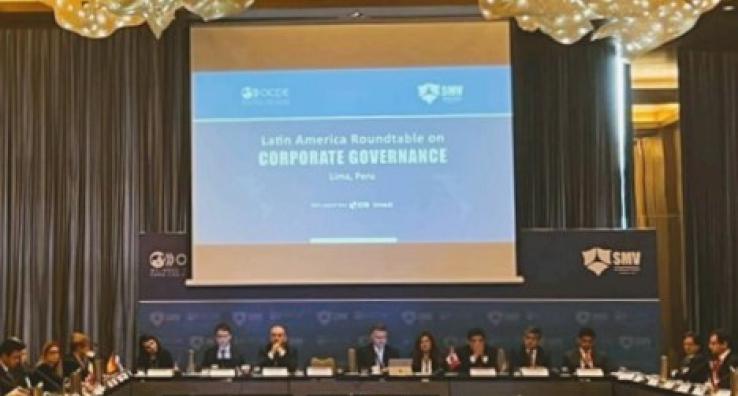 Finally, during the last consultation event of 2022 – the Latin-America roundtable in Lima (Peru) on 6-7 December 2022 – IFAC Board member from Brazil Francisco Sant'anna also made the point that sustainability-related information, like financial information, must be trusted and  "should therefore be prepared and disclosed in accordance with high-quality, internationally recognized reporting and disclosure standards, complemented as applicable by jurisdiction-specific requirements. ­­­­
 "These standards need to be proportionate, and be subject to high-quality independent external assurance, conducted by competent practitioners who are subject to quality management and an ethical code for conduct and independence".
 Accountants are key enablers of good corporate governance, which goes hand in hand with good corporate reporting, thereby playing a vital role in building the trust of shareholders and other stakeholders in companies. IFAC strongly committed to play its part in the successful review – and subsequent implementation – of the OECD/G20 Principles of Corporate Governance, and looks forward to contributing to the next steps of the process.