The June 1969 Stonewall uprisings in the US, which took place in the context of broader civil rights movements, sparked several days of fights between the police and gay, lesbian and transgender people. It is widely cited as the inspiration for what much of the world now celebrates as Pride Month every June, as a reminder of the power of standing together against social and political discrimination. In celebration of Pride Month, Cecile Bonino, Principal, Global Engagement at IFAC spoke to Catherine Vaughan, Partner at EY Ireland and Diversity Champion. Catherine is also an expert in financial crime, compliance and ethics. In 2022 she was named an OUTstanding-Financial Times / Yahoo Finance Top 100 Executive for LGBTQ+ Inclusion for the fourth consecutive year.   
Image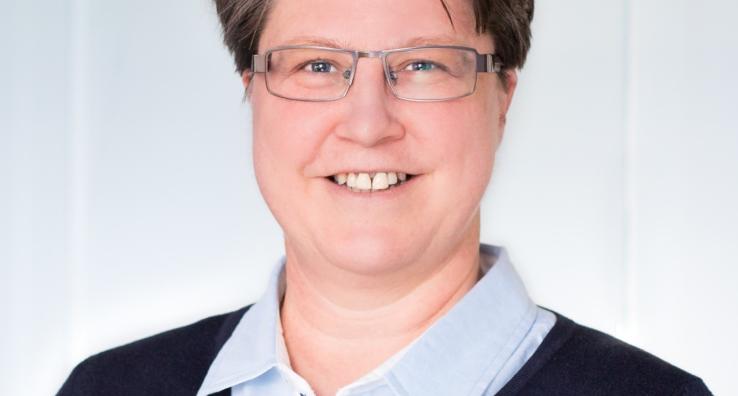 Cecile Bonino (CB): It's been over 50 years since the Stonewall uprisings. Do you think that progress has been made for the LGBTQ+ community?  
Catherine Vaughan (CV): Undeniably there has been progress. Since then, the world has seen a great number of changes, be they social, political or legal. For example, many countries have decriminalised homosexuality; many have introduced marriage equality for same-sex couples; the rights of transgender people have increased, and family protections have been strengthened. On the more social side, many people in the LGBTQ+ community will share how they feel easier to be themselves, with their families, friends and in the workplace. 
Of course, the world is not perfect and so, despite all this progress, more needs to be done.  We are seeing regressive political and social behaviours in some parts of the world with severe and dangerous, even life-threatening consequences for LGBTQ+ people. Pride is a timely reminder that, as well as being a time to celebrate progress, we also need to continue to champion and fight for equality and inclusion. 
CB: Why should DE&I matter to accountants?
---
CV: Inclusion should matter in all walks of life, but it should especially matter to accountants for several reasons. Fundamentally, inclusion leads to better outcomes, for individuals, for their teams and for their businesses. When someone is free to be themselves, they are not afraid of holding back, they allow themselves to share and contribute to the problem at hand, the debate, the decision-making.  And it is true that even if everyone doesn't agree, there is a higher chance of a better outcome when a diversity of opinion, experience and ideas is shared.  
Looking specifically at the profession for a moment, Diversity & Inclusion and, more spoken about these days, Diversity, Inclusion and Equity, must be an integral part of any practice's people strategy. Employees, current and future, demand it and if accountants are not ready to respond they will lose out on the wealth of talent out there, a wealth of talent everyone is competing for. And accountants are competing for that talent because they are growing and evolving all the time to meet the asks of their clients and stakeholders and to maintain pace with change, in particular changes in technology. Without diverse skills, knowledge, and experience on the team, that growth and evolution won't be achieved.  
And thinking about clients, I am seeing more and more how clients are making choices based not only on price, but on shared values and culture. Just as many of us are considering the importance of supply-chain diversity, so are our clients – they want to see themselves reflected in their advisors, including accountants.
CB: You often use your platform as an accounting executive to advocate for LGBTQ+ inclusion, including by sharing your own lived experiences. Why is it important to you to highlight LGBTIQ+ rights in the accounting space?   
---
CV:  That's easy. Although to some it might sound a bit of a cliché, it's because I care about the profession. For me, the values of inclusion marry well with the values of our profession. One of my first reasons for joining the profession was an understanding of the important role the auditor plays in giving a voice to shareholders where, especially in the largest of companies, the shareholder has little or no say in how the affairs of the company are run. The auditor is the eyes and ears, the voice of challenge, the champion to safeguard shareholders' rights and interests. Inclusion is not dissimilar. As an inclusion champion you have the ability to advocate for the rights and interests of under-represented groups.  As an accountant and someone who believes the profession has an ability and a responsibility to influence beyond its own doors, I use my voice to try and strengthen the one part of the world I can have some influence on.  
CB: What challenges have you faced? What have you learned along the way?   
---
CV: Challenges typically come in the form of confronting people who have a different understanding than mine. I won't say different opinion, but different understanding. When people have a different opinion, you can still often have a robust debate about the merits of a particular point and you can even agree to disagree, but people with a different understanding are distinct from that.    
By a different understanding, I more specifically mean people who have a different understanding of my motivation for wanting to be myself, of wanting to champion inclusion, of the need to act more inclusively. Some will see the question of LGBTQ+ inclusion as unnecessary, not a topic for the workplace, and when confronted with their counterarguments to LGBTQ+ inclusion initiatives, you quickly see they have a lack of understanding of the struggle, the inequality and sometimes, the fear LGBTQ+ people have of being themselves. They do not understand the role we play in affecting change, for individuals and the communities in which we live and work.    
In my own early career, I felt very uncertain about coming out. I was unsure of the consequences, the impact it would have on my career and my relationships at work and when I did come out some of those fears were realised. I was talked about, gossiped about, I was made to feel different. I did feel displaced. But I knew in my heart that, to not only be part of the profession but to thrive in it, I had to remain true to myself and live my authentic life.  
CB: What has been your biggest success?   
---
CV: Over the years there have been many successes - starting a successful Employee Resource Group, being named Inclusion Champion, being invited to become the first LGBTQ+ Partner Sponsor for the EMEIA Area in EY. But the successes which mean most are the small things, the things you don't expect and the things you do for people without really trying. Like being approached by fellow partners who share with you that their teenager has come out to them and how they'd value your advice on how they should help them through the experience. Like being told by newly promoted managers that your being master of ceremonies at their milestone celebration means "more to me [them] than you can possibly imagine. To see myself represented in our leadership makes me believe we really do have an inclusive culture". They are the successes which mean the most.  
CB: Why did you decide to be a Diversity Champion? And what did you do to influence your firm's DE&I strategy and advocate culture of workplace equality?   
---
CV: To be honest, it wasn't something I made a conscious decision to become. I tend to describe myself as the 'accidental role model'. As the role emerged, I guess I stuck with it because I saw it as an opportunity to help educate colleagues and shape the strategy and culture of our firm. By opening up myself to conversation with fellow leaders about the experiences of LGBTQ+ people in the workplace, I helped them understand the ask – to create an environment where LGBTQ+ colleagues can freely express their opinion without fear of discrimination and where they can thrive to the fullest of their potential – where they have the same rights and opportunities as everyone. By listening to the questions my leadership colleagues had (and can still have), I try to help them understand how to convert those questions into strategic responses, with practical steps, to help deliver workplace equality.  
CB: Do you have any advice for sharing DE&I messages so that they have maximum impact?   
---
CV: To people who identify as LGBTQ+ and advocate for change, my best advice is to approach the conversation with as much empathy for your straight colleague as you expect them to have for you. Do not 'go into battle' from the start. Not everything is a fight and often the people or culture you are trying to influence are open and ready to grow, they just need help. Your role is to be their ally – to educate.  
To people who do not identify as LGBTQ+ but wish to be strong allies or champions for change, my advice is to be visible and active.  It is not enough to simply say "I don't mind if my colleague is gay", it's about being visible in your support. Don't leave all the messaging on inclusion to those you're championing for, stand next to them, speak with them, share your commitment – be a role model yourself.  
CB: Could you recommend practical steps anyone can take to make the profession more inclusive?   
---
CV: On a macro level – it starts with having a clear strategy that supports the culture of inclusion, the tone from the top. But it is also important to demonstrate that promise and the best way you can do that is through real representation in leadership – build a board, a leadership team that reflects the differences of your teams. Don't just talk the talk.  
On a tactical level there are many steps a practice can take to make the profession more inclusive. It starts with recruitment: bring into your organisation a diverse range of skills and experience. Then, once in the door, look at how you treat people – have HR policies that support inclusion and actively stop discrimination. Have the right training programmes in place so people are learning about the importance of inclusion. Share the opportunities to learn and grow by making on-the-job experiences available to everyone in your organisation and not the same few. Make sure your promotion process is fair and equitable. And finally, drive diversity into your supply-chain. There are many practical steps organisations can take to build a diverse and inclusive culture.  
Finally on the micro level, there is personal accountability. As individuals we are responsible for living the culture we're building and each of us should therefore take small personal actions every day to lead inclusively. For example, when pulling a team together, ask yourself: are you putting the right mix of people together to solve the problem or are you pulling the same mix of people you always work with because you know them and know they'll get the job done? Think about who you work with.    
And when working in teams – look out for those who speak less. Chances are they are not quiet because they don't have anything to say, they're probably quiet because they don't feel valued or heard. Invite them in.    
Finally, when inclusion doesn't go well and you spot it, call it out. For what is the opposite of inclusion? Exclusion. Whilst some people may struggle to understand how they can act more inclusively, no one will struggle to understand what it means to exclude people and trust me, no one wants to be labelled "The Exclusion Champion". I don't think I know anyone would wear that badge with pride.  
CB: I imagine you are a role model for many aspiring LGBTIQ+ accountants. Who was your role model when you entered the profession? When did you decide to be a leader in this space? What did it take?   
---
CV:  I have to be honest: in the profession there was no one, no LGBTQ+ person at least, who I could turn to as a role model. There were few outside the profession either. My role models came from my family and circle of friends. They were the ones who gave me the strength and courage to be myself. As I said earlier, I never set out to be a leader in this space but every now and then, when I consider whether it is important to stay in this space, I keep coming back to the same answer – of course it is and it's because I didn't have anyone I could look up to when I joined the profession that it's important. I continue to share my voice so others feel confident to share theirs.  
Interested in being featured? Email us.