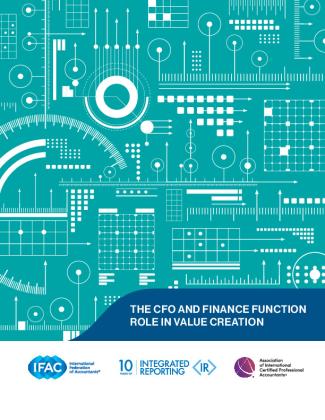 Achieving sustainable, long-term growth and value creation has never been more challenging.
As companies experience unprecedented economic disruption, many are rethinking their fundamental purpose and strategy. To help steer their organizations toward long-term value creation, Chief Financial Officers (CFOs) and finance functions need to ensure that all relevant information around value creation, performance, opportunities, risks and trade-offs is available to internal decision makers, investors and other capital providers. 
To support CFOs and their finance teams in this context, the International Federation of Accountants (IFAC), International Integrated Reporting Council (IIRC), and the Association of International Certified Professional Accountants (the unified voice of the American Institute of CPAs (AICPA) and the Chartered Institute of Management Accountants (CIMA)) are delivering new guidance on accounting for, and reporting on, what matters.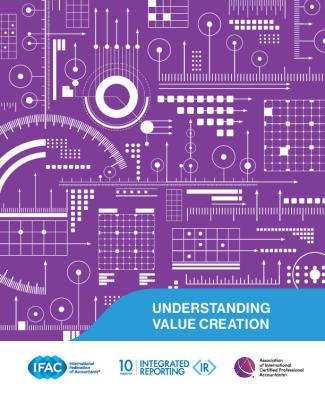 The CFO and Finance Function Role in Value Creation, and its supplementary report, Understanding Value, contain actionable insights for CFOs, finance teams and other busines leaders to sharpen their perspective on value creation beyond the financials. It also includes detailed guidance on developing a corporate scorecard that provides an integrated view of value and performance. This involves capturing information across three value perspectives: societal, business, and balance sheet.
By delivering information on value creation, including on strategic assets, such as customers, innovation and data; environmental, social and governance (ESG) factors; and wider impacts on society and the environment, CFOs can provide insight into the 80% of enterprise value that is hidden from balance sheet.
The benefits of a value creation agenda go beyond markers of success - they also allow business leaders to identify principal opportunities and risks related to the organization's strategy and business model. And they enable organizations to communicate to a variety of external stakeholder, not just shareholders alone, about the company's impact on society. 
Accountants are well-positioned to lead a value creation agenda. Taking on this value creation mindset will also reinforce the role of the CFO and finance team as effective business partners within an organization. 
More information on value creation from across the global accounting profession is available via our resource page: Rethinking Value Creation.
Value creation is the key for CFOs and finance functions to become effective partners rather than being perceived as a back-office function.
Adopting a value creation agenda can help organizations evolve their business models in response to the challenges posed by COVID-19.