Image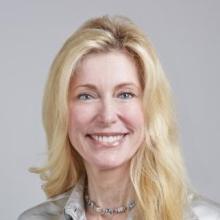 Anne-Marie Vitale
Country
United States of America
Anne-Marie Vitale is the chair of the International Panel on Accountancy Education and the former chair of the International Accounting Education Standards Board in July 2012.
Ms. Vitale currently serves in PwC's Office of the General Counsel in a forensic capacity working on US Securities and Exchange Commission, US Public Company Accounting Oversight Board, and litigation related matters. Previously, she was on tour in the National Quality Organization of PwC as the Assurance Learning and Development Leader. In addition to establishing the strategic direction for learning and development, she led PwC's efforts to leverage continuous professional education as a means to directly improve audit quality.
As an Audit Partner with more than 25 years of experience in the technology industry group serving emerging and multinational public companies in various business sectors, including semiconductors, computers and networking, software, and medical devices, Ms. Vitale has provided technical advice to both emerging and large multinational public companies on a wide variety of accounting and reporting matters. She also has extensive experience in public offerings of equity and debt securities.
Prior to joining PwC, Ms. Vitale worked at a multinational corporation that provided scientific, engineering, systems integration, and technical services.
Ms. Vitale is a member of the American Institute of CPAs, the California Society of CPAs and a certified global management accountant. She also is on the Board of Directors of the Silicon Valley Directors' Exchange, a non-profit organization that provides a forum for education and current issues impacting directors of public and private companies. Ms. Vitale has an MBA with an emphasis in finance from the University of San Diego (US) and a Bachelor of Science in Combined Science from Santa Clara University (US).