Image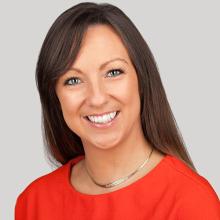 Felicity Rylands
Job Title
Programme Manager, Capacity Building Projects, ACCA
Felicity Rylands is Programme Manager of Capacity Building Projects at the Association of Chartered Certified Accountants.
Based in the UK, Felicity manages a portfolio of donor-funded development projects to build capacity in finance and accounting organisations, strengthening the profession around the world.
This portfolio includes projects across Asia, Africa, Europe and the Caribbean to implement international standards, develop strategy, and strengthen qualifications and regulation – as well as supporting partner bodies in their journey to IFAC membership.
Felicity's background is in international development and capacity building. Prior to joining ACCA in 2018 she worked as part of a small management team to set up and establish Prince's Trust International; Prince Charles' newest charity, focused on capacity building partner organisations  across the Commonwealth and Middle East to support young people on their journey from education to employment.
Felicity has a Bachelor of Arts in Development Studies and Swahili from the School of Oriental and African Studies (SOAS) and has lived, studied and worked across East Africa for many years.