Image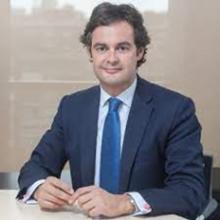 Fernando Cuñado
Fernando has more than 20 years of experience in professional auditing services and accounting and financial advice in different areas of KPMG's Advisory area. Fernando was appointed partner at KPMG in 2010.
Currently, he is the partner responsible for the Risk and Regulation area of KPMG in Spain, responsible for Forensic of KPMG in Europe, Middle East and Africa and responsible for the area of Expert Reports and International Arbitration of KPMG worldwide. He has a degree in Law and in Economic and Business Sciences from the University of Deusto, and a Master in Auditing and Higher Accounting from the University of Alcalá.
Since October 2015, he has been a member of the Board of Partners and Chairman of the Audit and Risk Committee of KPMG in Spain, as well as a member of the Board of Directors of KPMG in Spain.
Fernando is also Vice-President of the Commission of Experts of the Court of Arbitration of the International Chamber of Commerce of Paris (ICC Standing Committee Centre for Expertise) since 2015.
His high specialization and prestige in the market as an accounting and financial expert in the area of Independent Expert Reports has been distinguished in the period 2010 to 2018 by the publication 'Global Arbitration Review', identifying Fernando as one of the 50 best experts worldwide in the field.
He has also been distinguished in the prestigious selection of 'Consulting Experts' as Expert in the field of Forensic Accounting in the resolution of disputes in which complex accounting issues become relevant.