Image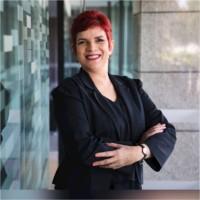 Nadine Kater
Nadine Kater is the Director: Education and Transformation at the Independent Regulatory Board for Auditors (IRBA). She has worked as a seasoned executive with 35 years' experience providing strategic, tactical, and operational leadership in promoting skills development and quality assurance in the accounting profession in the education and training arena.

This is supported with a strong track record working for professional bodies in the accounting and auditing sector in senior management and strategic roles since 1996. Nadine has held executive roles at the SA Institute for Professional Accountants (SAIPA), was Country Head at the ACCA, held a Senior Executive role at SA Institute of Chartered Accountants (SAICA) with responsibility for the joint venture with the Association of Accounting Technicians (AAT) and the launch of the AT(SA) qualification in South Africa.

Formerly, Nadine held several positions at Fasset, between 2000 and 2011, including the Chief Operations Officer and Director of Learnerships. Fasset is the Sector Education and Training Agency (SETA), a skills development agency, for the financial and services sector in South Africa.

Nadine initially qualified with a Higher Diploma in Education, (with distinction) majoring in Accounting, Economics, Business Economics, Pedagogics. She also holds a B Comm (Accounting, Business Management, and Industrial Psychology) from the University of Johannesburg (formerly Rand Afrikaans Universiteit) and an MBA from GIBS Business School (University of Pretoria). Nadine is also a qualified PMP through the Project Management Institute.

Nadine has held a number of Board and Audit Committee positions and was nominated as one of SA's Most Influential Woman of the Year in 2012 and was a finalist for Africa's Most Influential Woman of the Year in 2014.