Image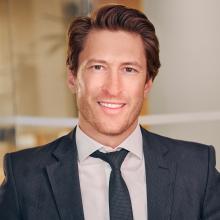 Scott Hanson
Job Title
Director, Policy & Global Engagement
As Director, Policy & Global Engagement, Scott Hanson is responsible for coordinating IFAC's engagement strategy with global organizations and non-accountancy stakeholders.  Mr. Hanson also leads IFAC's policy and advocacy related to anti-corruption, anti-money laundering and economic crime, and oversees IFAC's engagement in donor-funded capacity building initiatives.
Mr. Hanson began his career in markets supervision roles at NYSE Regulation and FINRA (the Financial Industry Regulatory Authority) in New York, before transitioning into international regulatory policy at FINRA in Washington, DC. 
Mr. Hanson then worked in regulatory policy within the European System of Financial Supervision at the Central Bank of Ireland (Dublin), touching on diverse policy areas across the Bank and leading the establishment of the Central Bank of Ireland's Innovation Hub.
Mr. Hanson holds a B.A. from the University of Chicago, a J.D. from Brooklyn Law School, and has been to over 80 countries.