Image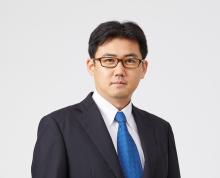 Naofumi Higuchi
Naofumi Higuchi became a member of the IFAC SMP Advisory Group (SMPAG) in January 2017. He was nominated by the Japanese Institute of Certified Public Accountants (JICPA).
Mr. Higuchi is a Technical Director at JICPA, the organization for the CPA profession in Japan. He assists member CPAs working in SMPs to implement International Financial Reporting Standards (IFRS) by providing a series of seminars and workshops. JICPA also provides tools, guidelines, and special training sessions for members in SMPs to be utilized when supporting start-ups, new business development, and business revitalization.
Mr. Higuchi is a professor (part-time) specializing in IFRS at Tohoku University Accounting School in Japan since 2018. 
Mr. Higuchi received his CPA qualification in 2001 while working as a manager in financial services with ChuoAoyama PricewaterhouseCoopers in Japan.
Mr. Higuchi holds a bachelor of economics degree from Keio University, Japan, and a master's degree (Master of Laws) from University of Tsukuba, Business Science School.