Image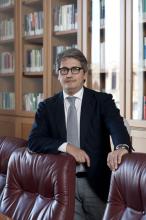 Raffaele Marcello
Raffaele Marcello is assistant professor in Business Economics at Pegaso Telematic University, where he teaches "Business administration and bankruptcies" and member of the Board of Trustees of the OIV - Organismo Italiano di Valutazione (the Italian Valuation Standard Setter).
He has developed an extensive expertise in company law, contracts and tax matters, in the valuation of business units, medium and large joint stock companies, and in both the accounting and management control targeted at business acquisitions.
He deals with mergers, acquisitions and winding ups of companies, and provides advice and assistance in the management of bankruptcy proceedings.