Image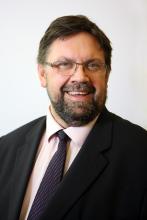 Rob Whiteman
Job Title
IFAC Board Technical Advisor to Caroline Gardner
Rob Whiteman is the Chief Executive of the Chartered Institute of Public Finance and Accountancy (CIPFA).
Prior to joining CIPFA in September 2013, Mr. Whiteman was Chief Executive of the UK Border Agency, responsible for border and immigration operations and operational policy.
Previously, Mr. Whiteman was Chief Executive of the London borough Barking and Dagenham's council. During his tenure, the council received top ranking from the UK Audit Commission. He also served as Deputy Chief Executive and Director of Resources at the London borough Lewisham, where he held several local government finance advisory roles for the Local Government Association and CIPFA. He has also served as a board member of the Department for Energy and Climate Change and chaired its audit committee, as well as serving as a non-executive role at NESTA.
Mr. Whiteman was also the Chief Executive with the Improvement & Development Agency (IDeA), where he led the local government's response to the UK government's agenda for greater self-regulation and improvement. Working across the UK government, he supported policy discussions between the new coalition government and local government.